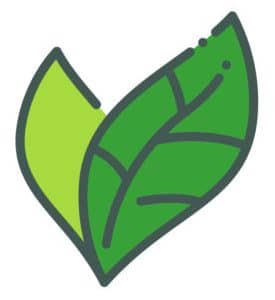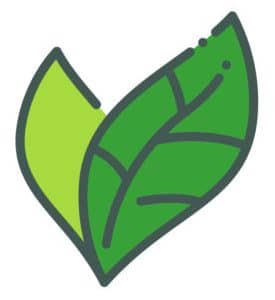 Cordyceps fights inflammation, and may boost exercise performance because it improves the way your body uses oxygen. It improves memory and has anti-aging benefits. It slows the growth of tumors and has positive effects on lymphoma, melanoma and lung cancer. Cordyceps may keep blood sugar levels in control. In China they use it for arrhythmia to regulate the heart.
Further Reading
Cordyceps is a genus of parasitic fungi that grows on the larvae of insects.
When these fungi attack their host, they replace its tissue and sprout long, slender stems that grow outside the host's body.
The remains of the insect and fungi have been hand-collected, dried, and used in Traditional Chinese Medicine for centuries to treat fatigue, sickness, kidney disease, and low sex drive.
Of the more than 400 species of Cordyceps discovered, two have become the focus of health research: Cordyceps Sinensis and Cordyceps Militaris.
May Boost Exercise Performance
Cordyceps are thought to increase the body's production of the molecule adenosine triphosphate (ATP), which is essential for delivering energy to the muscles.
This may improve the way your body uses oxygen, especially during exercise.
In one study, researchers tested their effects on exercise capacity in 30 healthy older adults using a stationary bike. Participants received either 3 grams per day of a synthetic strain of Cordyceps called CS-4 or a placebo pill for six weeks.
By the end of the study, VO2 max had increased by 7% in participants who had taken CS-4, while participants given the placebo pill showed no change.
VO2 max is a measurement used to determine fitness level.
In a similar study, 20 healthy older adults received either 1 gram of CS-4 or a placebo pill for 12 weeks.
While researchers found no change in VO2 max in either group, participants given CS-4 improved other measures of exercise performance.
One study also tested the effects of a Cordyceps-containing mushroom blend on exercise performance in younger adults.
After three weeks, participants' VO2 max had increased by 11%, compared to a placebo.
However, the current research suggests Cordyceps are not effective at improving exercise performance in trained athletes.
Anti-Aging Properties
The elderly have traditionally used Cordyceps to reduce fatigue and boost strength and sex drive.
Researchers believe their antioxidant content may explain their anti-aging potential.
Several studies have found that Cordyceps increase antioxidants in aged mice, helping improve memory and sexual function.
Antioxidants are molecules that fight cell damage by neutralizing free radicals, which can otherwise contribute to disease and aging.
One study found that mice that given Cordyceps lived several months longer than mice given a placebo.
Another study found that Cordyceps extended the lives of fruit flies, further supporting the belief that they have anti-aging benefits.
However, it's unknown if Cordyceps have these same anti-aging benefits in humans.
Potential Anti-Tumor Effects
Cordyceps' potential to slow the growth of tumors has generated significant interest in recent years.
Researchers believe the fungi may exert anti-tumor effects in several ways.
In test-tube studies, Cordyceps have been shown to inhibit the growth of many types of human cancer cells, including lung, colon, skin and liver cancers.
Studies in mice have also shown that Cordyceps has anti-tumor effects on lymphoma, melanoma, and lung cancer.
Cordyceps may also reverse the side effects associated with many forms of cancer therapy. One of these side effects is leukopenia.
Not to be confused with the cancer leukemia, leukopenia is a condition in which the number of white blood cells (leukocytes) decreases, lowering the body's defenses and increasing the risk of infection.
One study tested the effects of Cordyceps on mice that developed leukopenia after radiation and treatments with Taxol, a common chemotherapy drug.
Interestingly, Cordyceps reversed the leukopenia. These results suggest the fungi may help reduce complications associated with some cancer treatments.
However, it's important to note that these studies were performed in animals and test tubes, not humans.
The effects of Cordyceps on leukopenia and tumor growth in humans are unknown, so health experts can't currently draw conclusions.
May Help Manage Type 2 Diabetes
Cordyceps contain a special type of sugar that may help treat diabetes.
Diabetes is a disease in which the body either does not produce or respond to the hormone insulin, which normally transports the sugar glucose into your cells for energy.
When your body does not produce enough insulin or respond well to it, glucose cannot enter the cells, so it stays in the blood. Over time, having too much glucose in the blood can cause serious health problems.
Therefore, it's important for people with diabetes to make sure their blood sugar levels are well controlled.
Interestingly, Cordyceps may keep blood sugar levels within a healthy range by mimicking the action of insulin.
In several studies in diabetic mice, Cordyceps have been shown to decrease blood sugar levels.
Some evidence suggests that they may also protect against kidney disease, a common complication of diabetes.
In a review of 22 studies including 1,746 people with chronic kidney disease, those who took Cordyceps supplements experienced improved kidney function.
However, these results aren't conclusive. The authors of the review stated that many of the studies were low quality. Therefore, no conclusions could be made about the effects of Cordyceps on kidney function in humans with chronic kidney disease.
Possible Benefits for Heart Health
As research emerges on the effects of Cordyceps on heart health, the benefits of the fungi are becoming increasingly apparent.
In fact, Cordyceps are approved in China for the treatment of arrhythmia, a condition in which the heartbeat is too slow, too fast or irregular.
A study found that Cordyceps significantly reduced heart injuries in rats with chronic kidney disease. Injuries to the heart from chronic kidney disease are thought to increase the risk of heart failure, so reducing these injuries may help avoid this outcome.
The researchers attributed these findings to the adenosine content of Cordyceps. Adenosine is a naturally occurring compound that has heart-protective effects.
Cordyceps may also have a beneficial effect on cholesterol levels.
Animal research has shown that Cordyceps decrease "bad" LDL cholesterol.
LDL can raise your risk of heart disease by leading to the buildup of cholesterol in your arteries.
Similarly, Cordyceps have been shown to decrease triglyceride levels in mice.
Triglycerides are a type of fat found in your blood. High levels are linked to a greater risk of heart disease.
Unfortunately, there is insufficient evidence to determine whether Cordyceps benefits the heart in humans.
May Help Fight Inflammation
Cordyceps is said to help fight inflammation in the body.
Although some inflammation is good, too much can lead to diseases like heart disease and cancer.
Research has shown that when human cells are exposed to Cordyceps, special proteins that increase inflammation in the body become suppressed.
Thanks to these potential effects, researchers believe Cordyceps may serve as a useful anti-inflammatory supplement or drug.
In fact, Cordyceps have been shown to reduce inflammation in the airways of mice, making them a potential therapy for asthma. However, the fungi appear to be less effective than commonly prescribed drugs used to provide relief for inflamed areas of the body.
Cordyceps may also have topical uses. One study found it reduced skin inflammation when applied topically in mice, further demonstrating its anti-inflammatory properties.
The potential inflammation-fighting properties of Cordyceps have yet to be observed in humans.
https://www.healthline.com/nutrition/cordyceps-benefits#TOC_TITLE_HDR_7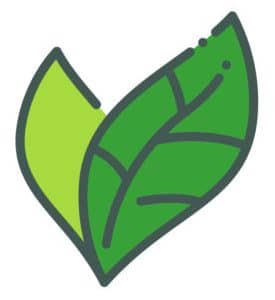 Cordyceps Description en Español
Cordyceps combate la inflamación y puede aumentar el rendimiento del ejercicio porque mejora la forma en que su cuerpo usa el oxígeno. Mejora la memoria y tiene beneficios anti-envejecimiento. Retrasa el crecimiento de los tumores y tiene efectos positivos sobre el linfoma, el melanoma y el cáncer de pulmón. Cordyceps puede mantener bajo control los niveles de azúcar en sangre. En China lo usan para la arritmia para regular el corazón.
Lectura Adicional
Cordyceps es un género de hongos parásitos que crece en las larvas de insectos.
Cuando estos hongos atacan a su huésped, reemplazan su tejido y brotan tallos largos y delgados que crecen fuera del cuerpo del huésped.
Los restos del insecto y los hongos han sido recolectados a mano, secados y utilizados en la Medicina Tradicional China durante siglos para tratar la fatiga, las enfermedades, las enfermedades renales y el bajo deseo sexual.
De las más de 400 especies de Cordyceps descubiertas, dos se han convertido en el foco de la investigación sanitaria: Cordyceps sinensis y Cordyceps militaris.
Puede Mejorar El Rendimiento Del Ejercicio
Se cree que los cordyceps aumentan la producción corporal de la molécula trifosfato de adenosina (ATP), que es esencial para suministrar energía a los músculos.
Esto puede mejorar la forma en que su cuerpo usa el oxígeno, especialmente durante el ejercicio.
En un estudio, los investigadores probaron sus efectos sobre la capacidad de ejercicio en 30 adultos mayores sanos que usaban una bicicleta estática. Los participantes recibieron 3 gramos por día de una cepa sintética de Cordyceps llamada CS-4 o una pastilla de placebo durante seis semanas.
Al final del estudio, el VO2 máx. Había aumentado en un 7% en los participantes que habían tomado CS-4, mientras que los participantes que recibieron la píldora de placebo no mostraron cambios.
El VO2 máx. Es una medida que se utiliza para determinar el nivel de forma física.
En un estudio similar, 20 adultos mayores sanos recibieron 1 gramo de CS-4 o una pastilla de placebo durante 12 semanas.
Si bien los investigadores no encontraron cambios en el VO2 máx. En ninguno de los grupos, los participantes que recibieron CS-4 mejoraron otras medidas del rendimiento del ejercicio.
Un estudio también evaluó los efectos de una mezcla de hongos que contiene Cordyceps sobre el rendimiento del ejercicio en adultos más jóvenes.
Después de tres semanas, el VO2 máx. De los participantes había aumentado en un 11%, en comparación con un placebo.
Sin embargo, la investigación actual sugiere que los Cordyceps no son efectivos para mejorar el rendimiento del ejercicio en atletas entrenados.
Se cree que los cordyceps aumentan la producción corporal de la molécula trifosfato de adenosina (ATP), que es esencial para entregar energía a los músculos.
Propiedades Anti-Envejecimiento
Los ancianos han usado tradicionalmente Cordyceps para reducir la fatiga y aumentar la fuerza y el deseo sexual.
Los investigadores creen que su contenido de antioxidantes puede explicar su potencial anti-envejecimiento.
Varios estudios han encontrado que Cordyceps aumenta los antioxidantes en ratones ancianos, lo que ayuda a mejorar la memoria y la función sexual.
Los antioxidantes son moléculas que combaten el daño celular al neutralizar los radicales libres, que de otro modo pueden contribuir a las enfermedades y al envejecimiento.
Un estudio encontró que los ratones que recibieron Cordyceps vivieron varios meses más que los ratones que recibieron un placebo.
Otro estudio encontró que Cordyceps extendió la vida de las moscas de la fruta, lo que respalda aún más la creencia de que tienen beneficios antienvejecimiento.
Sin embargo, se desconoce si Cordyceps tiene estos mismos beneficios anti-envejecimiento en humanos.
Efectos Potenciales Antitumorales
El potencial de Cordyceps para ralentizar el crecimiento de tumores ha generado un interés significativo en los últimos años.
Los investigadores creen que los hongos pueden ejercer efectos antitumorales de varias formas.
En estudios de probeta, se ha demostrado que Cordyceps inhibe el crecimiento de muchos tipos de células cancerosas humanas, incluidos los cánceres de pulmón, colon, piel e hígado.
Los estudios en ratones también han demostrado que Cordyceps tiene efectos antitumorales sobre el linfoma, el melanoma y el cáncer de pulmón.
Cordyceps también puede revertir los efectos secundarios asociados con muchas formas de terapia contra el cáncer. Uno de estos efectos secundarios es la leucopenia.
No debe confundirse con la leucemia cancerosa, la leucopenia es una afección en la que disminuye el número de glóbulos blancos (leucocitos), lo que reduce las defensas del cuerpo y aumenta el riesgo de infección.
Un estudio probó los efectos de Cordyceps en ratones que desarrollaron leucopenia después de la radiación y los tratamientos con Taxol, un fármaco de quimioterapia común.
Curiosamente, Cordyceps revirtió la leucopenia. Estos resultados sugieren que los hongos pueden ayudar a reducir las complicaciones asociadas con algunos tratamientos contra el cáncer.
Sin embargo, es importante tener en cuenta que estos estudios se realizaron en animales y tubos de ensayo, no en humanos.
Se desconocen los efectos de Cordyceps sobre la leucopenia y el crecimiento tumoral en humanos, por lo que los expertos en salud no pueden sacar conclusiones actualmente.
Puede Ayudar A Controlar La Diabetes Tipo 2
A medida que surgen investigaciones sobre los efectos de Cordyceps en la salud del corazón, los beneficios de los hongos son cada vez más evidentes.
De hecho, los Cordyceps están aprobados en China para el tratamiento de la arritmia, una afección en la que los latidos del corazón son demasiado lentos, demasiado rápidos o irregulares.
Un estudio encontró que Cordyceps redujo significativamente las lesiones cardíacas en ratas con enfermedad renal crónica. Se cree que las lesiones cardíacas por enfermedad renal crónica aumentan el riesgo de insuficiencia cardíaca, por lo que reducir estas lesiones puede ayudar a evitar este resultado.
Los investigadores atribuyeron estos hallazgos al contenido de adenosina de Cordyceps. La adenosina es un compuesto natural que tiene efectos protectores del corazón.
Cordyceps también puede tener un efecto beneficioso sobre los niveles de colesterol.
La investigación en animales ha demostrado que Cordyceps reduce el colesterol LDL "malo".
El LDL puede aumentar su riesgo de enfermedad cardíaca al provocar la acumulación de colesterol en las arterias.
De manera similar, se ha demostrado que Cordyceps disminuye los niveles de triglicéridos en ratones.
Los triglicéridos son un tipo de grasa que se encuentra en la sangre. Los niveles altos están relacionados con un mayor riesgo de enfermedad cardíaca.
Desafortunadamente, no hay evidencia suficiente para determinar si Cordyceps beneficia al corazón en humanos.
Puede ayudar a combatir la inflamación
Se dice que Cordyceps ayuda a combatir la inflamación en el cuerpo.
Aunque un poco de inflamación es buena, demasiada puede provocar enfermedades como enfermedades cardíacas y cáncer.
La investigación ha demostrado que cuando las células humanas se exponen a Cordyceps, se suprimen proteínas especiales que aumentan la inflamación en el cuerpo.
Gracias a estos efectos potenciales, los investigadores creen que Cordyceps puede servir como un suplemento o fármaco antiinflamatorio útil.
De hecho, se ha demostrado que Cordyceps reduce la inflamación en las vías respiratorias de los ratones, lo que los convierte en una terapia potencial para el asma. Sin embargo, los hongos parecen ser menos efectivos que los medicamentos comúnmente recetados que se usan para aliviar las áreas inflamadas del cuerpo.
Cordyceps también puede tener usos tópicos. Un estudio encontró que redujo la inflamación de la piel cuando se aplica tópicamente en ratones, demostrando aún más sus propiedades antiinflamatorias.
https://www.healthline.com/nutrition/cordyceps-benefits#TOC_TITLE_HDR_7