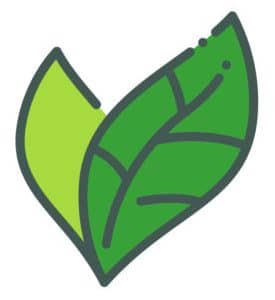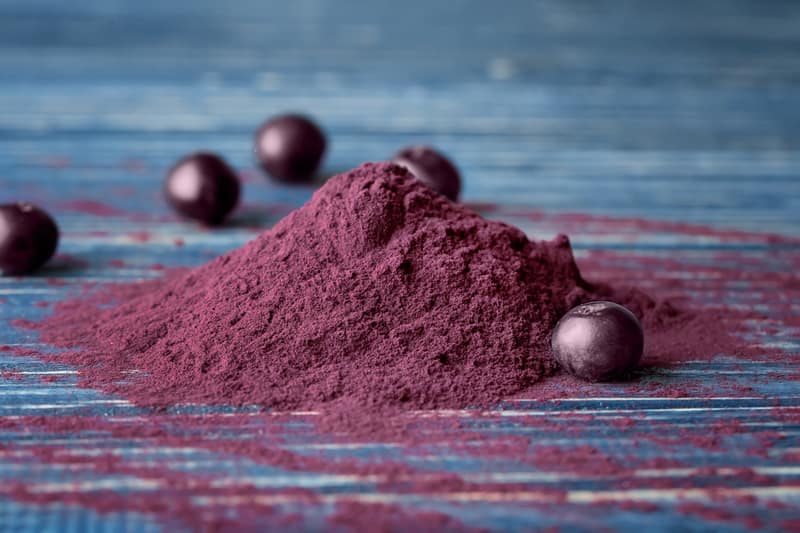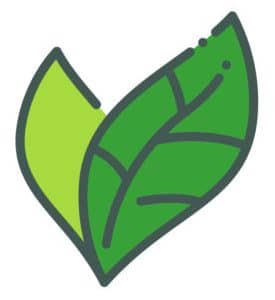 Acai is one of the top antioxidants on the planet. It battles leukemia cells and prevents Alzheimer's. It's great for the heart and improves immunity. Besides slowing down the aging process, it improves sexual performance in men. Besides cancer, Acai is also believed to cure diabetes. It encourages weight loss and that's a big benefit when it comes to good health.
Further Reading
Benefits of Acai
Heart
Fights Leukemia
Weight Loss
Immunity
Male Sex Energy
Anti-Aging
Alzheimer's
Cancer
In the Amazon, the acai palm heart is widely consumed as a vegetable, the fruit is prepared into a popular fruit drink and used as a natural ink or dye, and the wood is used in house construction (palm thatched roofs). Ethnobotanists have recorded no less than 22 different uses for all parts of the tree.
By far, the main use of acai by the local inhabitants of the Amazon is for the preparation of a thick, dark purple juice obtained by macerating the ripe fruits. In some areas, individual consumption of up to 2 liters daily has been recorded. It is often referred to as "poor-man's juice." It is so popular, there is usually a small special establishment called an acailandia in most Amazon river towns and villages that prepare the acai juice and sell it in small plastic bags. Although a basic part of the diet of the poor, acai liquid has become popular throughout all socioeconomic levels. It has a metallic nutty flavor with a creamy texture and oily appearance.
PLANT CHEMICALS
The fruit liquid, called simply acai or vinho de acai (although it's not alcoholic or fermented) is not really that nutritious in comparison to many other fruit juices. The nutrient content analyzed is 1-4% protein, 7-11% fats, 25% sugar, 0.05% calcium, 0.033% phosphorous, and 0.0009% iron. It also has some sulphur, traces of vitamin B1 and some vitamin A and E. It also delivers 88 to 265 calories per 100 grams, depending on the preparation method.
But what really makes the acai berry the ultimate superfood?
What does the Oxygen Radical Absorbance Capacity (ORAC), the scientific measurement of antioxidant capacity of acai berry tell you? And what does the fact that acai's antioxidant capacity is 300% higher than blueberries or grapes actually mean?
Apparently, it spells the difference between a run-of-the-mill antioxidant and an ultimate antioxidant!
Some of the many benefits:
It is good for your heart health
Encourages weight loss
Battles leukemia cells
Improves immunity
Slows down the aging process
Prevents Alzheimer's
Improves sexual performance (find out why it has been called the Viagra of the Amazon and why Brazilian men swear by its power to give them increased sexual energy and performance)
Because of the antioxidants that Acai Berry possesses, it can destroy the cultured cancer cells present in humans. Due to the huge benefits it has, Acai Berry was considered as a super food. Scientists have stated that the fruit promises an ability to cure several health disorders including cancer. In fact, among the fruits, Acai Berry has the highest antioxidant levels, more than the other edible berries like, pomegranate, red wine and green tea. Hence, no wonder there are many people who have tried the Acai Berry and got benefited from it. 

While some people are too busy about the Acai Berry and cancer issues, others are also going crazy about the other benefits it offers such as improving the health of the heart, overall health enhancement, and weight loss. By essentially including this fruit, the balance diet is already enhanced. There are thousands of people who are now taking the opportunity that this fruit offers. Thousands of vitamin supplements with the extract of this fruit has been produced and became an indispensable part of some people's daily diet routine. 

Aside from cancer, Acai Berry is also believed to cure diabetes. This disease is one of the culprits in cell deterioration. It is the process where there is a huge negative impact when it comes to heart and the overall health. But since Acai Berry is also packed with omega-3 as well as omega-6 fatty acids which are good for the heart and health, this super fruit can cure the causes of diabetes. Although there are no enough evidence proving that Acai Berry can cure diabetes, however, doctors strongly believe that such fruit can really be a great help in regulating insulin levels that essentially controls the blood sugar. That is why it was recommended for the diabetics.
If that doesn't qualify the acai Berry as THE only antioxidant that will give you the power to change most areas of your life from humdrum to sizzling with passion and energy, I don't know what will!
References
Side Effects
Consuming processed Acai berry supplements can lead to the buildup of plaque and toxins in the body, which can cause a host of health problems ranging from acne to Candida to fatigue.
Acai berry supplements contain herbs like garlic, gingko and Feverfew, which can cause the blood to thin, leading to severe bleeding. In fact, any health supplement containing these ingredients must be avoided.
Echinacea, a herb used in Acai supplement can cause liver inflammation, leading to liver damage. It may also suppress the immune system if consumed for more than a week.
Excess consumption of Acai berry enhances the effect of vasodilator in the body, causing significant reduction in the blood pressure. This can sometimes become fatal, especially for people who suffer from cardiac problems.
People who are underweight should avoid consuming Acai berry as it suppresses appetite and promotes weight loss.
Acai berry can interact with pain killers and non- steroidal anti-inflammatory drugs like aspirin and alieve. Never combine Acai berries with other antioxidant supplements without your doctor's knowledge. It can also block the effectiveness of cancer medications. Acai fruit may affect the results of the MRI scan.
Acai berry may cause the transmission of Chagas disease. It contains the remnants of tritomines- a blood sucking insect native to South America, which carries a parasite called Trypanosoma cruzi. It is this parasite which causes Chagas disease.
Eating Acai berries may cause swelling of the mouth, lips, tongue and throat. It may also cause wheezing or other respiratory problems.
Some people who are affected by pollen allergies may have trouble with Acai products. People suffering from pollen allergies have reported that their allergies were aggravated by Acai berries. Visit your doctor immediately if the problems persist.
Lactating women should avoid consuming Acai supplements as it can be harmful to the infant.
People, who are allergic to Acai or any other plant in the Arecaceae family, should refrain from consuming Acai berries.
Acai berry can also cause irritation in the colon and intestinal tract, causing diarrhea.
Other side effects of Acai berry include headache, partial deafness and reduced vision.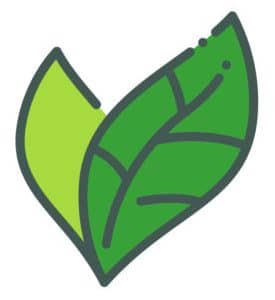 Acai Description en Español
El acai es uno de los principales antioxidantes del planeta. Combate las células leucémicas y previene el Alzheimer. Es excelente para el corazón y mejora la inmunidad. Además de ralentizar el proceso de envejecimiento, mejora el desempeño sexual en los hombres. Además del cáncer, también se cree que Acai cura la diabetes. Fomenta la pérdida de peso y eso es un gran beneficio cuando se trata de una buena salud.
Lectura Adicional
El Secreto de Salud Mejor - Guardado del Mundo
¿Por qué la baya del asaí se convirtió rápidamente en un fenómeno antioxidante en todo el mundo? ¿Y por qué todo el mundo habla de esto, pero pocos saben cómo pronunciarlo?
Las propiedades saludables y ricas en nutrientes que posee el asaí (Ah Suspiro EE) las bayas han sido conocidas en la zona del río Amazonas, pero se han mantenido en secreto en la mayor parte del mundo. De hecho, los indígenas salvajes Yanomami que viven en la selva del Amazonas han estado comiendo bayas de asaí durante siglos, usando de este su potente poder para la supervivencia, salud y bienestar.
Estas bayas, repletos de vitaminas y minerales, son originarios de américa central y américa del sur. Son un pariente cercano de las moras azules, arándanos y otras frutas de color púrpura. Pero, ¿Qué es lo que realmente los diferencia de estas frutas ricas en nutrientes y minerales? ¿Y por qué el Dr. Nicholas Perricone menciona al asaí como su # 1 en Super comidas en su libro The Perricone Promis
Beneficios de Acai
Corazon
Leucemia
Perdida de Peso
Immunidad
Energia Sexual Masculina
Anti-envejecimiento
Cancer
Alzheimer
QUIMICOS DE LA PLANTA
El líquido de la fruta, llamado simplemente asaí o vino de asía (aunque no contiene alcohol o fermento) no es realmente tan nutritivo en comparación con muchos otros jugos de frutas. El contenido de nutrientes analizado es 1-4% de proteína, grasas 7-11%, azúcar 25%, 0,05% de calcio, 0,033% de fósforo, y 0,0009% de hierro. También tiene algo de azufre, los rastros de la vitamina B1 y algo de vitamina A y E. También entrega 88 a 265 calorías por 100 gramos, dependiendo del método de preparación.
Pero, ¿Qué es lo realmente hace que la baya de asaí es la súper final? ¿Qué hace que la Capacidad Oxygen Radical Capacidad de Absorción (ORAC), la medición científica de la capacidad antioxidante de la baya del asaí?, ¿Te digo? ¿Y qué hace el hecho de que la capacidad antioxidante del asaí, es 300% más que los arándanos o uvas significan realmente? Al parecer, marca la diferencia entre un antioxidante run-of-the-mill y un antioxidante por excelencia!
Algunos de los muchos beneficios:
Es bueno para la salud del corazón
Fomenta la pérdida de peso
Batallas células de leucemia
Mejora la inmunidad
Retarda el proceso de envejecimiento
Previene el Alzheimer
Mejora el rendimiento sexual (averiguar por qué se le ha llamado el Viagra del Amazonas y por qué los hombres brasileños confían en su poder para darles aumento de la energía y el rendimiento sexual)
Debido a los antioxidantes que posee asaí, puede destruir las células cancerosas cultivadas presentes en los seres humanos. Debido a los enormes beneficios que tiene, asaí fue considerado como un súper alimento. Los científicos han señalado que la fruta promete una capacidad de curar diversos trastornos de salud, incluyendo cáncer. De hecho, entre las frutas, el asaí tiene los niveles antioxidantes más altos, más que las otras bayas comestibles como, la granada, el vino tinto y el té verde. Por lo tanto, no es de extrañar que hay muchas personas que han probado el asaí, pero se han beneficiado de ella. Mientras que algunas personas están demasiado ocupados acerca de los problemas de cáncer asaí y, otros también se están volviendo locos sobre los otros beneficios que ofrece, tales como la mejora de la salud del corazón, mejora la salud en general, y la pérdida de peso.
Esencialmente por incluir esta fruta, la dieta de equilibrio ya es mayor. Hay miles de personas que ahora están tomando la oportunidad que ofrece esta fruta. Miles de suplementos vitamínicos con el extracto de esta fruta se han producido y se convirtió en una parte indispensable de la rutina de la dieta diaria de algunas personas. Aparte de cáncer, El asaí también se cree para curar la diabetes. Esta enfermedad es uno de los culpables en el deterioro celular. Es el proceso donde hay un enorme impacto negativo cuando se trata de corazón y la salud en general. Pero también el asaí está lleno de omega-3, así como los ácidos grasos omega-6 que son buenos para el corazón y la salud, esta súper fruta puede curar las causas de la diabetes. Aunque no hay evidencia suficiente que demuestra que Acai Berry puede curar la diabetes, sin embargo, los médicos creen firmemente que estas frutas puede realmente ser una gran ayuda en la regulación de los niveles de insulina que controla esencialmente el azúcar en la sangre. Es por eso que se recomienda para los diabéticos.
Si eso no califica a la baya de asaí como el único antioxidante que le dará el poder de cambiar la mayoría de las áreas de su vida desde la monotonía a chisporrotear con pasión y energía, ¡no sé lo que haré!
Referencias:
Efectos secundarios
El consumo de suplementos procesados de baya de Acai puede provocar la acumulación de placa y toxinas en el cuerpo, lo que puede causar una serie de problemas de salud que van desde el acné hasta la Candida y la fatiga.
Los suplementos de baya de acai contienen hierbas como el ajo, el gingko y la matricaria, que pueden hacer que la sangre se adelgace y provocar un sangrado intenso. De hecho, se debe evitar cualquier suplemento para la salud que contenga estos ingredientes.
La equinácea, una hierba utilizada en el suplemento de Acai, puede causar inflamación del hígado y provocar daños en el hígado. También puede inhibir el sistema inmunológico si se consume durante más de una semana.
El consumo excesivo de Acai Berry aumenta el efecto vasodilatador en el cuerpo, provocando una reducción significativa de la presión arterial. Esto a veces puede resultar fatal, especialmente para las personas que padecen problemas cardíacos.
Las personas que tienen bajo peso deben evitar consumir Acai Berry ya que suprime el apetito y promueve la pérdida de peso.
La baya de Acai puede interactuar con analgésicos y medicamentos antiinflamatorios no esteroides como la aspirina y el aleve. Nunca combine las bayas de Acai con otros suplementos antioxidantes sin el conocimiento de su médico. También puede bloquear la eficacia de los medicamentos contra el cáncer. La fruta de acai puede afectar los resultados de la resonancia magnética.
La baya de Acai puede causar la transmisión de la enfermedad de Chagas. Contiene los restos de tritominas, un insecto chupador de sangre originario de América del Sur, que porta un parásito llamado Trypanosoma cruzi. Es este parásito el que causa la enfermedad de Chagas.
Comer bayas de Acai puede causar hinchazón de la boca, labios, lengua y garganta. También puede causar sibilancias u otros problemas respiratorios.
Algunas personas que se ven afectadas por alergias al polen pueden tener problemas con los productos de Acai. Las personas que padecen alergias al polen han informado que sus alergias se agravaron con las bayas de Acai. Visite a su médico de inmediato si los problemas persisten.
Las mujeres lactantes deben evitar consumir suplementos de Acai, ya que pueden ser perjudiciales para el bebé.
Las personas alérgicas al Acai oa cualquier otra planta de la familia Arecaceae deben abstenerse de consumir bayas de Acai.
La baya de Acai también puede causar irritación en el colon y el tracto intestinal, provocando diarrea.
Otros efectos secundarios de la baya Acai incluyen dolor de cabeza, sordera parcial y visión reducida.
https://www.stylecraze.com/articles/side-effects-of-acai-berry