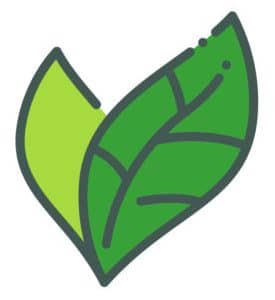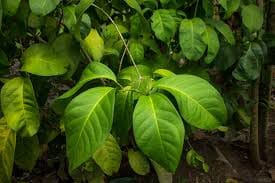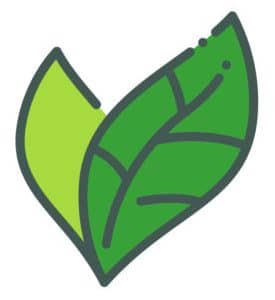 Ajos Sacha is the garlic of the Amazon. It is used for skin inflammation, body aches and cramps. They also use it for the flu, headaches, colds, coughs, pneumonia, fevers, fatigue and upper respiratory infections. It is believed to help with rheumatism, arthritis and epilepsy. It is also used for fertility.
Further Reading
Benefits of Ajos Sacha
Skin Inflammation
Rheumatism
Arthritis
Colds
Body Aches and Cramps
Fatigue
Flu
Pneumonia
Fever
Headaches
Fertility
Anti-bacterial
Upper Respiratory Infections
It's used for colds, flu, pneumonia, coughs, fever, and headaches
Ajos sacha is an evergreen tropical shrubby vine that is native to the Amazon rainforest. It can either be described as a shrub or a vine since it produces numerous woody vines from the root that grow only 2-3 m tall and form a shrub-like appearance. It is cataloged under two main Latin names, Mansoa alliacea and Pseudocalymma alliaceum, although several other synonyms are used as well. Its Spanish name, ajos sacha, means "false garlic" and refers to the strong garlic smell and flavor of the leaves when crushed. In the tropics and in the Amazon rainforest, the leaves are even used as a condiment or spice for its garlic flavor and odor.
Ajos sacha produces bright green leaves up to 15 cm long and beautiful deep lavender flowers with a white throat that fade to a pale lavender, then to almost white. All three flower colors can be found on the plant simultaneously. Its compact habitat and pretty continuous flowers make it a popular ornamental plant in gardens in the tropics. It has made its way to specialty tropical nurseries in the United States and can be found in some gardens in the South where freezing and frost won't kill this tropical vine (or it is grown as a house plant).
TRIBAL AND HERBAL MEDICINE USES
Ajos sacha is well used and respected by most of the indigenous Indian tribes of the Amazon and almost all parts of the plant are used; the leaves, vine bark, and root. Most consider the plant to be "magical" or "spiritual" and capable of driving away evil spirits or used for good luck. The leaves, tied in bunches, can often be found in local huts and houses for this purpose, or, the leaves are burned as smudge over people or in houses to "cleanse the spirit" or to bring good luck. The Shipibo-Conibo Indians give a tea of bark to dogs to make them good hunters and also drink the tea themselves to bring good luck when hunting or fishing. Oftentimes, ajos sacha can be found as an adjunctive ingredient in the hallucinogenic potion the shamans use in spiritual ceremonies called ayahuasca. It is added to the brew to drive away evil spirits, or to purify the blood and body to make the ayahuasca more readily accepted.
Ajos sacha is also used as a medicine by the Indian tribes in the Amazon. The Shipibo-Conibo prepare the bark into a poultice to use on bumps, swellings and inflammatory conditions of the skin. They prepare the bark in an infusion or the leaves in a decoction for rheumatism, arthritis, colds, uterine disorders, inflammation and epilepsy. The root is prepared in a cane alcohol tincture as an overall regenerative whole body tonic. The Ese'eja Indians prepare a leaf tea for colds, while the Amuesha use a leaf tea to aid fertility. The Wayapi put the leaves in a bath to treat feverish conditions. The Creoles in Guyana use the leaves in baths for cramps and fatigue and the Tapajos in Brazil use it in baths for body aches and the flu.
Ajos sacha is also quite well known and popular in the cities and towns in the Amazon and has a long history of use in herbal medicine systems in Peru and Brazil. It is considered analgesic, anti-inflammatory, and antirheumatic and widely used for arthritis, rheumatism, body aches and pain, and muscle aches, injuries and pain. The bark is typically prepared in a tincture or a decoction for these types of conditions but the leaves are used similarly for the same conditions as well. In addition, the leaves of ajos sacha are also a common remedy for colds, flu, pneumonia, coughs, fever, and headaches. The leaves are generally prepared as an infusion or decoction. The root is also prepared in a tincture or a cold maceration (soaking it in cold water for 2-3 days) and taken as a general whole-body tonic.
PLANT CHEMICALS
Ajos sacha contains several of the main sulfur compounds that garlic does. It is these com-pounds which are responsible for the garlic-like odor and taste of ajos sacha. The wood of the vine was reported to contain two lapachone chemicals which are well known plant chemicals of the Bignoniaceae family and documented with anticancerous and antimicrobial actions. The leaves and/or flowers contain the known anti-inflammatory and antibacterial plant steroids beta sitosterol, stigmasterol, daucosterol, and fucosterol.
Chemicals reported in ajos sacha thus far include: 24-ethyl-cholest-7-en-3-beta-ol, 3-beta-hydroxy-urs-18-en-27-oic acid, alliin, allyl sulfides, alpha 4-hydroxy-9-methoxy-lapachone, alpha 9-methoxy-lapachone, apigenins, aspartic acid, beta-sitosterol, beta amyrin, beta-peltoboykinolic acid, cosmosiin, cyanidin-3-o-beta-d-rutinoside, daucosterol, diallyl sulfides, 1-2: 3-vinyl-dithi-4-ene, 1-2: 3-vinyl-dithi-5-ene, dithiacyclopentene, dotriacontan-1-ol, fucosterol, glutamic acid, glycyrrhetol, hentriacontanes, hexacosan-1-ol, hexatriacontans, leucine, luteolin, n-nonacosane, oct-1-en-3-ol, octacosan-1-ol, pentatriacont-1-en-17-ol, scutellarein-7-o-beta-d-glucuronide, stigmasterol, triacontan-1-ol, triallyl sulfides, trithiacyclohexene, n-tritriacontane, and ursolic acid.
BIOLOGICAL ACTIVITIES AND CLINICAL RESEARCH
The sulfur compounds (the predominate ones being alliin and various allyl sulfides) in both garlic and ajos sacha have been studied by many and reported over the years to be able to lower cholesterol. When laboratory rats were fed dried ajos sacha flowers (2% of their dietary intake), scientists reported that cholesterol levels were lowered, and much like garlic, the absorption of cholesterol in the intestines was inhibited. In research published in 1980, a water extract of ajos sacha leaves was reported to have an antioxidant effect which was attributed to the anthocyanin compounds found in the plant. Researchers confirmed ajos sacha's long standing use for arthritis and rheumatism when they reported that the plant was capable of inhibiting COX (an enzyme required in the inflammatory process) and well as reduced ear edema in a study with rats in 1997. Ajos sacha has also been reported with antimicrobial actions against fungi, plant viruses, and bacteria, which may help explain its long standing use for colds, flu, pneumonia and other upper respiratory infections.
CURRENT PRACTICAL USES
Ajos sacha is a very common and well respected plant remedy in the Amazon for the pain and inflammation of arthritis and rheumatism, as well as, colds, flu, and fever. Some capsule products of the leaves are sold in stores in Brazil and Peru, and it can be found as an ingredient in other various multi-herb formulas for cold and flu, pain, inflammation and arthritis in general. The use of ajos sacha is just catching on here in the U.S. market; a few products are now available and it is showing up in several formulas for colds and arthritis here as well.
AJOS SACHA PLANT SUMMARY
Main Actions (in order):
analgesic
anti-inflammatory
antirheumati
febrifuge
antitussive
Main Uses:
for arthritis and rheumatism
for coughs, colds, flu, pneumonia and upper respiratory conditions
as a general pain-reliever (headaches, muscles, joints, body aches)
for fevers (malaria, flu, etc.)
for general inflammation (external and internal)
Properties/Actions Documented by Research: antibacterial, anti-inflammatory, antihistamine, antioxidant, antispasmodic, diuretic, hypotensive (lowers blood pressure), muscle relaxant, uterine relaxant
Properties/Actions Documented by Traditional Use: analgesic, anti-arthritic, anti-inflammatory, antipyretic, antirheumatic, antitussive, depurative, purgative, tonic, vermifuge
Traditional Preparation: Generally, if the bark is prepared into a natural remedy, a decoction or tincture method is used. The leaves are thought to have best the broad spectrum actions and generally they are prepared into decoctions, tinctures, and capsules.
References
Published Third-Party Research on Ajos Sacha
All available third-party research on ajos sacha can be found at PubMed. A partial listing of the published research on ajos sacha is shown below: Antimicrobial Actions:
Rana, B. K., et al. "Antifungal activity of an aqueous extract of leaves of garlic creeper (Adenocalymma alliaceum Miers.)." Pharmaceutical Biol. 1999; 37(1):. 13-16.
Singh, U. P., et al. "A rapid method for detecting fungi-toxic substances." World Journal of Microbiology and Biotechnology. 1996; 12(3): 301-302.
Khurana, S., et al. "Effect of plant extracts on the activity of three papaya viruses." J. Gen. Appl. Microbiol. 1970; 16: 225-230.
Ushamalini, C., et al. "Management of charcoal rot of cowpea using biocontrol agents and plant products." Indian Phytopathol. 1997; 50(4): 504-507.
Ushamalini, C., et al. "Suppression of charcoal rot and wilt pathogens of cowpea by botanicals." Plant Disease Research 1997; 12(2): 113-117.
Canapaty, S., et al. "Composition of leaf oil from Adenocalymma alliaceum and its antimicrobial activity." Indian Perfumer 2004; 48(3): 323-329.
Rao, A. M., et al. "Antimicrobial activity of the leaf extract of Adenocalymma alliaceum." Indian Drugs. 1985: 22(7): 364-365.
Side Effects
Not for internal use during pregnancy or lactation. If you are taking medications or have a medical condition, consult with a health care professional before use. Keep this product out of the reach of children.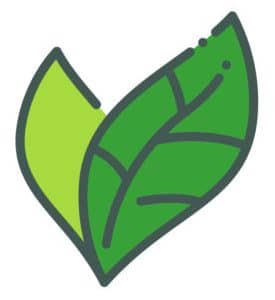 Ajos Sacha Description en Español
Ajos Sacha es el ajo del Amazonas. Se utiliza para la inflamación de la piel, dolores corporales y calambres. También lo utilizan para la gripe, dolores de cabeza, resfriados, tos, neumonía, fiebres, fatiga e infecciones de las vías respiratorias superiores. Se cree que ayuda con el reumatismo, la artritis y la epilepsia. También se utiliza para la fertilidad.
Lectura Adicional
Ano Sacha - Mansoa alliacea
También conocido como la enredadera de ajo o ajo sacha que significa ajo de chacra (ajo falso)
Desde que descubrimos esta sabrosa enredadera, hemos estado mezclando nuestros huevos, tofu, quinua y casi todo lo demás con este delicioso y saludable tesoro de la selva.
Beneficios de Ajos Sacha
Inflamacion de la Piel
Reumatismo
Artritis
Resfiados
Dolores Corporales y Calambres Fatiga
Gripe
Neumonia
Feibre
Dolores de Cabeza
Fertilidad
Antibacteriano
Infecciones de las Vias Respiratorias Superiores
El ajos sacha es un arbusto tropical enredadera perenne que es nativo de la selva amazónica. O bien puede ser descrita como un arbusto o una enredadera ya que produce numerosas enredaderas leñosas de la raíz que crece sólo 3.2 m de altura y forman un aspecto arbustivo. Está catalogado bajo dos principales nombres en latín, Mansoa alliacea y Pseudocalymma alliaceum, aunque también se utilizan varios otros sinónimos. Su nombre en español, ajos sacha, significa "ajo falso" y se refiere al fuerte olor a ajo y el sabor de las hojas cuando se aplastan. En los trópicos y en la selva amazónica, las hojas se utilizan incluso como condimento o especias por su sabor y olor de ajo.
El ajos sacha produce verdes y brillantes hojas de hasta 15 cm de largo y hermosas flores de color lavanda profundo con un cuello blanco que se desvanecen a una lavanda pálido, y luego a casi blanco. Los tres colores de la flor se pueden encontrar en la planta de forma simultánea. Su hábitat de compacto y flores bastante continuos hacen que sea una planta ornamental popular en los jardines de las zonas tropicales. Se ha abierto caminos en viveros tropicales especializados en Estados Unidos y se puede encontrar en algunos jardines en el Sur, donde la congelación y el frio intenso no matarán esta enredadera tropical (o se cultiva como planta de la casa).
USOS MEDICINALES TRIBAL Y HERBOLARIO
El ajos sacha es bien utilizado y respetado por la mayoría de las tribus indígenas de la Amazonía y se utilizan casi todas las partes de la planta; como hojas, corteza de la enredadera, y raíz. La mayoría considera que la planta puede ser "mágica" o "espiritual" y capaz de ahuyentar los malos espíritus e incluso es usado para la buena suerte. A menudo se encuentran hojas atados en manojos, en las chozas y casas locales para este fin, o, las hojas se queman como incienso para las "limpiar el espíritu" de las personas o en las casas y o para traer buena suerte. Los indígenas Shipibo-Conibo preparan un té de corteza a los perros para que sean buenos cazadores y también beben el té para traer buena suerte en la caza o la pesca. A menudo, el ajos sacha se puede encontrar como un ingrediente complementario en el brebaje alucinógeno que los chamanes utilizan en ceremonias espirituales llamado ayahuasca. Se agrega al brebaje para ahuyentar los malos espíritus, o para purificar la sangre y el cuerpo para hacer la ayahuasca aceptada más fácilmente.
El ajos sacha también se utiliza como medicamento por las tribus indígenas de la Amazonía. El Shipibo-Conibo prepara la corteza en forma de cataplasma para usar en golpes, inflamaciones y afecciones inflamatorias de la piel. Se preparan la corteza en una infusión o las hojas en una decocción para el reumatismo, artritis, resfriados, trastornos uterinos, inflamación y epilepsia. La raíz se prepara de una infusión de alcohol de caña como un regenerativo tónico general de todo el cuerpo. Los indígenas Ese'eja preparan un té de hoja para los resfriados, mientras que el Amuesha utiliza té de hoja para ayudar a la fertilidad. El Wayapi ponen las hojas en un baño para tratar estados febriles. Los criollos en Guyana utilizan las hojas en baños para los calambres y fatiga y el Tapajós en Brasil lo utilizan en baños para dolores en el cuerpo y la gripe.
El ajos Sacha también es bastante conocido y popular en las ciudades y pueblos de la Amazonía y tiene una larga historia de uso en los sistemas de medicina a base de hierbas en Perú y Brasil. Se considera analgésico, antiinflamatorio y antirreumático y ampliamente utilizado para la artritis, el reumatismo, dolores en el cuerpo y dolor, y dolores musculares, lesiones y dolor. La corteza se prepara típicamente en una tintura o una decocción para estos tipos de condiciones, pero las hojas se utilizan de manera similar para las mismas condiciones también. Además, las hojas de sacha ajos son también un remedio común para resfríos, gripe, neumonía, tos, fiebre y dolores de cabeza. Las hojas se preparan generalmente como una infusión o decocción. La raíz también se prepara de una tintura o una maceración en frío (remojo en agua fría durante 2-3 días) y se toma como un tónico para todo el cuerpo en general.
COMPUESTOS QUIMICOS DE LA PLANTA
El ajos sacha contiene varios de los principales compuestos de azufre que hace el ajo. Son estos com-libras que son responsables del olor y el sabor de ajos sacha. Se informó que la madera de la vid para contener dos productos químicos lapachona que son químicos de las plantas bien conocidos de la familia Bignoniaceae y documentadas con acciones anticancerosas y antimicrobianas. Las hojas y / o flores contienen los esteroides vegetales anti-inflamatorias y antibacterianos conocidos como beta sitosterol, estigmasterol, daucosterol, y fucosterol.
Productos químicos reportados en el sacha ajos hasta el momento incluyen: 24-etil-colest-7-en-3-beta-ol, 3-beta-hidroxi-urs-18-en-27-oico, sulfuros aliina, alilo, alfa 4- hidroxi-9-metoxi-lapachona, alfa 9-metoxi-lapachona, apigenins, ácido aspártico, beta-sitosterol, beta amirina, ácido beta-peltoboykinolic, cosmosiin, cianidina-3-O-beta-d-rutinósido, daucosterol, sulfuros de dialilo , 1-2: 3-vinil-dithi-4-eno, 1-2: 3-vinil-dithi-5-eno, dithiacyclopentene, dotriacontan-1-ol, fucosterol, ácido glutámico, glycyrrhetol, hentriacontanes, hexacosan-1- ol, hexatriacontans, leucina, luteolina, n-nonacosano, oct-1-en-3-ol, octacosan-1-ol, pentatriacont-1-en-17-ol, scutellarein-7-O-beta-D-glucurónido, estigmasterol, triacontan-1-ol, sulfuros de trialilo, trithiacyclohexene, n-tritriacontane, y ácido ursólico.
ACTIVIDADES BIOLOGICAS E INVESTIGACION CLINICAS
Los compuestos de azufre (las que predominan siendo alliin y varios sulfuros de alilo) tanto en el sacha ajo, y el ajos se han estudiado por muchos y reportado en los últimos años para poder bajar el colesterol. Cuando se alimentó a ratas de laboratorio con flores secas de ajos sacha (2% de su ingesta alimentaria), los científicos informaron de que los niveles de colesterol se redujeron, y mucho como el ajo, se inhibió la absorción de colesterol en los intestinos. En una investigación publicada en 1980, se informó de un extracto de agua de las hojas de ajos sacha que tienen un efecto antioxidante que se atribuyó a los compuestos de antocianina que se encuentran en la planta. Los investigadores confirmaron que el uso prolongado de su larga tradición del ajos de sacha para la artritis y el reumatismo cuando informaron que la planta era capaz de inhibir la COX (una enzima requerida en el proceso inflamatorio) y así como la reducción de edema de la oreja en un estudio con ratas en 1997. El ajos sacha también ha sido reportado con acción antimicrobiana contra hongos, virus de plantas y bacterias, que pueden ayudar a explicar su uso prolongado de pie para los resfriados, la gripe, la neumonía y otras infecciones de las vías respiratorias superiores.
USOS PRÁCTICOS DE ACTUALIDAD
El ajos sacha es un remedio de planta muy común y muy respetado en el Amazonas para el dolor y la inflamación de la artritis y el reumatismo, así como, los resfriados, la gripe y fiebre. Algunos productos de la cápsula de las hojas se venden en tiendas en Brasil y Perú, y se pueden encontrar como ingrediente en otras diversas fórmulas de varias hierbas para el resfriado y la gripe, el dolor, la inflamación y la artritis en general. El uso de sacha ajos se acaba imponiendo aquí en el mercado estadounidense; algunos productos ya están disponibles y que está apareciendo en varias fórmulas para los resfriados y la artritis aquí también.
RESUMEN DE LA PLANTA DE AJOS SACHA
Principales acciones (en orden):
Analgésico, anti-inflamatorio, antirreumático, febrífugo, antitusivo
Usos principales:
Para artritis y reumatismo
Para la tos, resfriados, gripe, neumonía y las condiciones respiratorias superiores
Como un analgésico general (dolores de cabeza, músculos, articulaciones, dolores en el cuerpo)
Para las fiebres (malaria, gripe, etc.)
Para la inflamación general (externa e interna)
Refrencias
Investigación Publicada de Terceros sobre Ajos Sacha
Todos los disponibles de la investigación de terceros en el ajos sacha se puede encontrar en PubMed. Acciones antimicrobianos: Una lista parcial de la investigación publicada en el sacha ajos se muestra a continuación:
Rana, B. K., et al. "La actividad antifúngica de un extracto acuoso de hojas de enredadera ajo (Adenocalymma alliaceum Miers.)." Pharmaceutical Biol. 1999; 37 (1): 13-16.
Singh, U. P., et al. "Un método rápido para la detección de sustancias hongos tóxicos." Mundo Diario de Microbiología y Biotecnología. 1996; 12 (3): 301-302.
Khurana, S., et al. "Efecto de extractos de plantas sobre la actividad de tres virus de papaya." J. Gen. Appl. Microbiol. 1970; 16: 225-230.
Ushamalini, C., et al. "La gestión de la pudrición carbonosa del caupí usando agentes de control biológico y productos vegetales." Phytopathol indio. 1997; 50 (4): 504-507.
Ushamalini, C., et al. "La supresión de la pudrición carbonosa y patógenos de marchitez de caupí por botánicos." Enfermedad Plant Research 1997; 12 (2): 113-117.
Canapaty, S., et al. "Composición de aceite de hoja de Adenocalymma alliaceum y su actividad antimicrobiana." Perfumista india de 2004; 48 (3): 323-329.
Rao, A. M., et al. "La actividad antimicrobiana del extracto de la hoja de Adenocalymma alliaceum." Las drogas de la India. 1985: 22 (7): 364-365.
Side Effects
No para uso interno durante el embarazo o la lactancia. Si está tomando medicamentos o tiene una condición médica, consulte con un profesional de la salud antes de usar. Mantenga este producto fuera del alcance de los niños.