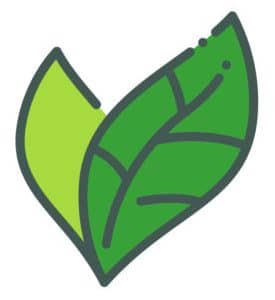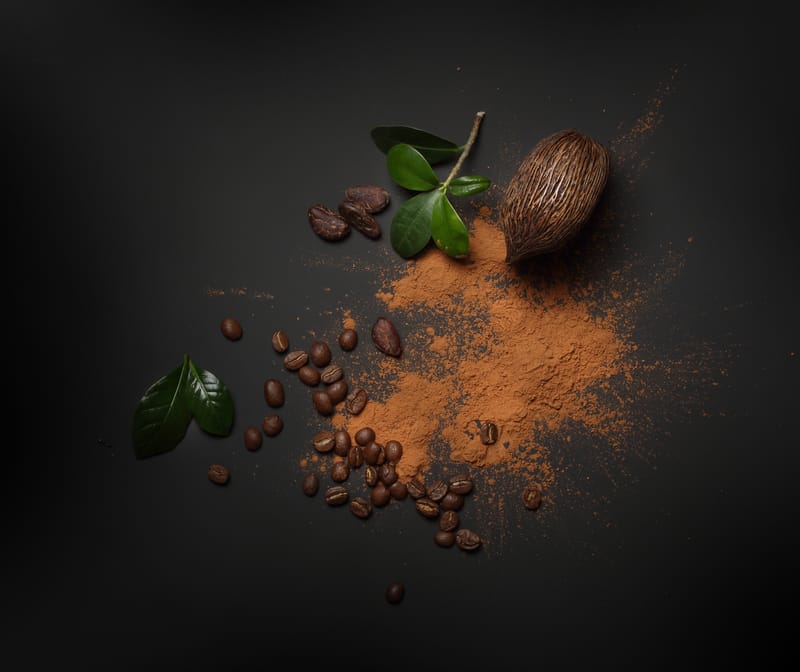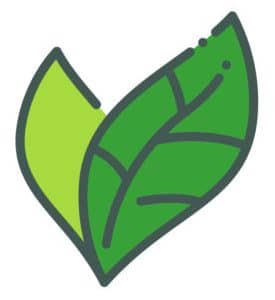 Cacao is great for weight loss and cavity prevention. Cacao regulates the blood sugar and lowers blood pressure. Also raw cacao benefits the heart and the entire cardiovascular system as a whole. It dissolves plaque in the arteries as well as lowers high cholesterol. Because of its high volume of magnesium, it relaxes muscles, improves peristalsis in the bowels and relaxes the heart and cardiovascular system. It's great for diabetes and menstruation issues. It's also used as an aphrodisiac.
Further Reading
Benefits of Cacao
Weight Loss
Cavity Prevention
Blood Sugar Regulation
Heart
Cardiovascular System
Dissolves Plaque in Arteries
Lowers Blood Pressure
Diabetes
Lowers High Cholesterol
Menstruation Issues
Aphrodisiac
Antioxidant
Health benefits of chocolate when it is in the form of raw cacao beans, butter, nibs and/or the powder include; weight loss (because of its high chromium and coumarin content), prevention of cavities (theobromine actually kills streptococci mutans one of the strains of bacteria that cause tooth decay) and regulation of blood sugar which is beneficial for diabetes (chromium can naturally regulate blood sugar). Also raw cacao benefits the heart and the entire cardiovascular system as a whole.
Cacao is the highest whole food source of magnesium, which also happens to be the most deficient mineral in the diet of modern cultures. Magnesium relaxes muscles, improves peristalsis in the bowels and relaxes the heart and cardiovascular system. The dark chocolate antioxidants have been clinically proven to literally dissolve plaque built up in the arteries which helps in reversing heart disease and causes naturally lower blood pressure. Also, various other vitamins and minerals in raw cacao benefits the cardiovascular system.
Dr. Gabriel Cousens conducted a study on the health benefits of chocolate in February of 2008. What he discovered was that raw cacao benefits diabetics as a safe food since it raises blood sugar less than almost any other food, despite its theobromine content! It even raises insulin sensitivity! One of the other cool facts about chocolate that he discovered was that it's not toxic to the liver (many people are falsely claiming the contrary), except when combined in large amounts with sweeteners high in fructose such as agave. This is basically the only well known clinical study done specifically on how raw cacao benefits human health.
It has been shown that raw cacao benefits a wide range of cardiovascular issues. The dark chocolate antioxidants and abundant amounts of magnesium and other phytochemicals can balance blood pressure, lower high cholesterol, scrub away arterial plaque and promote general health by reversing heart disease. (Raw) chocolate bars are known as a great remedy for many menstruation issues women can get. It is also confirmed as an aphrodisiac for both genders. What more do you want from one of the world's top live superfoods?
The famous "Dutch study", which was done on regular processed chocolate, followed over 200 Dutch men over the course of twenty years and found that those who ate the most milk and dark chocolate had lower rates of all major diseases compared to those who ate little to no chocolate. The health benefits of chocolate were really emphasized in this study by the fact that there was no upper limit to how much chocolate could be consumed by these men. What they literally discovered was that the more chocolate you eat, the more your potential for human longevity increases! The chocolate being eaten in this study was processed milk chocolate mostly, so just imagine the difference that would come from eating raw cacao beans, nibs or other raw cacao products instead!
In a Harvard study on the Kuna Indian tribe off the coast of Panama, there was a unique chance to examine the health benefits of dark chocolate in a controlled way. Close to the region where the Kuna tribe lived there were other tribes of identical genetic heritage, very similar diet and identical lifestyle habits. The only difference was that the Kuna tribe lived in an area where cacao trees grew abundantly. They would consume up to 5 cups of a bitter dark chocolate drink on a daily basis (although they weren't aware of how raw cacao benefits your health even more than the cooked version). This resulted in them having lower rates of all major diseases as well as a longer average life expectancy. This study lead by Dr. Hollenberg spurred more research on the health benefits of chocolate, as well as the unique dark chocolate antioxidants that were abundant in these cacao drinks the Kuna tribe enjoyed so much.
The world's oldest human being to have ever lived (that was officially documented) was Jeanne Louise Calment of France. She lived to be 122 and many say that one of her secrets to longevity was her consumption of 2.5 pounds of bitter dark chocolate a week. The third "official" oldest person ever to have lived was Sarah Knauss, who also regularly enjoyed the health benefits of chocolate, although not in as large quantities as Jeanne! On top of that, Chanel, perhaps the world's oldest dog to have ever lived (she lived to be 21, 147 in dog years), ate chocolate on a regular basis.
And there is more!
The antioxidant content of raw cacao benefits the cardiovascular and general whole body health. In processed dark chocolate, antioxidants such as epichatehins, chatechins, resveratrol and procyanidins can be present, but are in much lower levels than in unheated raw chocolate nibs as an example. Out of all the whole foods that contain antioxidants, raw chocolate is the highest in the world. It dwarfs the popular foods and beverages commonly touted as being antioxidant rich foods such as red wine, green tea and blueberries by a factor of 10x or more! There are certain herbs and spices, such as the chaga mushroom and cinnamon, which have higher levels of antioxidants in them but generally you won't be consuming enough volume of them to get as much antioxidant value from them as you would from a normal dose of raw cacao. Benefits from consuming antioxidants come when a range of different types of foods high in them are in your diet, since different colored foods have different antioxidant compounds which target different parts of the body. The phytochemical analysis of cacao beans reveal that raw chocolate is perhaps the most chemically complex food on Earth. There are compounds yet to be discovered in this most amazing of live superfoods. Phytochemicals usually degrade in the cooking process, so the raw forms of them should be abundant in every diet for longevity.
~Anandamide (the only food that contains this neurotransmitter responsible for the feeling of "bliss")~ N-linoleoylethanolamine (prevents the re-uptake of anandamide)~Phenethylamine (PEA, a neurotransmitter known as the "love molecule")~Seratonin (a neurotransmitter that acts as a "stress defense shield" by making you feel good)~Dopamine (a neurotransmitter that boosts motivation and pleasure)~MAO Inhibitors (prevents the re-uptake of serotonin and dopamine)~Coumarin (has appetite suppressant, blood thinner and anti-tumor properties)~Theobromine (controversial but actually quite beneficial for humans, see last section)~Asparaginase (an enzyme that has anti-leukemia properties)~Ergosterol (a precursor to vitamin D)~Sitosterol (decreases LDL cholesterol)
The nutrient density of raw cacao benefits every function of the body. One of the many cool facts about chocolate is that it is the highest source of magnesium and chromium of any food! Magnesium is the most deficient mineral in the average human. All of the compounds found in raw cacao benefits longevity in humans.
Vitamin A, Vitamin B (1,2,3,5 and 6), Vitamin E, Magnesium, Copper, Calcium, Manganese, Zinc, Sulphur, Iron, Chromium, Phosphorus, Omega 6 Fatty Acids, Saturated Fats, Amino Acids, Carbohydrates, Soluble Fiber (which is the type people need more of), Enzymes (including catalase, lipase and amylase), Other Beneficial Phytonutrients (such as the antioxidants already mentio9ned in the article)
References
http://hubpages.com/hub/Dark-Chocolate-Weight-Loss-Aid
http://en.wikipedia.org/wiki/Jeanne_Louise_Calment
http://news.bbc.co.uk/2/hi/8232569.stm
http://www.ncbi.nlm.nih.gov/pubmed/15925737?itool=EntrezSystem2.PEntrez.Pubmed.Pubmed_ResultsPanel.Pubmed_RVDocSum&ordinalpos=7
Side Effects
Cacao may hamper sleep. Since cacao contains caffeine, eating too much of it may cause caffeine-related adverse effects, such rapid heartbeat, restlessness, difficulty sleeping.
Cacao can cause IBS like symptoms. Cacao may cause GI disturbances such as constipation, nausea, gas, stomach pain.
Cacao may trigger a migraine in some individuals.
Commercial cacao may lead to weight gain.While cocoa has many health benefits, commercial chocolate and its products contain high amounts of sugar, fat, and additives, which are far from being healthy.
Cacao can cause skin issues.Cacao has been shown to cause acne and metals, such as nickel, that are present in cocoa can cause allergies, skin inflammation, and lesions.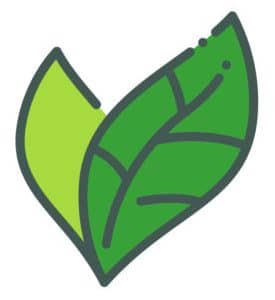 Cacao Description en Español
El cacao es ideal para perder peso y prevenir las caries. El cacao regula el azúcar en sangre y reduce la presión arterial. También el cacao crudo beneficia al corazón y a todo el sistema cardiovascular en su conjunto. Disuelve la placa en las arterias y reduce el colesterol alto. Por su alto volumen de magnesio, relaja los músculos, mejora la peristalsis en los intestinos y relaja el corazón y el sistema cardiovascular. Es ideal para problemas de diabetes y menstruación. También se utiliza como afrodisíaco.
Lectura Adicional
¡Esto es gente de chocolate! O de otro modo conocido como el cacao y es 100% bueno para usted. Pero no romper esas barras de chocolate con todo y atracones de distancia, ya que sólo es realmente bueno para usted, menos el de lácteos, grasa y azúcar que normalmente se agrega a ello.
¡Hay tanto una gran noticia para compartir sobre esta semilla simple pero deliciosa, así que vamos a compartir distancia!
El cacao es un tipo de árbol tropical, parte de la familia de hoja perenne, que produce chocolate del mundo en forma cruda, antes de la grasa, azúcar, y que se añaden otros "edulcorantes". El árbol del cacao crece en algunas regiones específicas del mundo, naturalmente, entre ellos México y América del Sur, donde vienen la mayoría del cacao o semillas de chocolate.
Benefits of Cacao
Perdida de Peso
Prevencion de Caries
Regulacion del Azucar en Sangre
Corazon
Sistema Cardiovascular
Disuelve la Placa en las Arterias
Reduce la Presion Arterial
Diabetes
Reduce el Colesterol Alto
Problemas de Menstruacion
Afrodisiaca
Antioxidante
Beneficios del chocolate para la salud cuando está en forma de granos de cacao crudo, mantequilla, plumillas y / o incluyen el polvo; pérdida de peso (debido a su alto contenido de cromo y cumarina), la prevención de las caries (la teobromina en realidad mata los mutans estreptococos una de las cepas de bacterias que causan la caries dental) y la regulación de azúcar en la sangre lo cual es beneficioso para la diabetes (cromo puede regular naturalmente el azúcar de la sangre). También el cacao crudo beneficia el corazón y todo el sistema cardiovascular como un todo.
El cacao es la fuente de alimento entero más alto de magnesio, que también pasa a ser el mineral más deficiente en la dieta de las culturas modernas. El magnesio relaja los músculos, mejora el peristaltismo en los intestinos y relaja el corazón y el sistema cardiovascular. Los antioxidantes de chocolate negro han sido clínicamente probados para disolver literalmente placa acumulada en las arterias que ayuda a revertir la enfermedad del corazón y hace que la tensión arterial sea naturalmente inferior. Además, varias otras vitaminas y minerales en el cacao crudo que benefician al sistema cardiovascular.
Dr. Gabriel Cousens realizó un estudio sobre los beneficios del chocolate en febrero de 2008. Lo que descubrió fue que el cacao crudo beneficia a los diabéticos como un alimento seguro ya que eleva el azúcar en sangre inferior a casi cualquier otro alimento, a pesar de su contenido de teobromina! Incluso aumenta la sensibilidad a la insulina! Uno de los otros datos interesantes sobre el chocolate que descubrió fue que no es tóxico para el hígado (muchas personas están reclamando falsamente lo contrario), salvo cuando se combinan en grandes cantidades con edulcorantes de alta en fructosa como agave. Este es básicamente el estudio clínico hecho sólo conocido específicamente en cómo el cacao crudo beneficia a la salud humana.
Se ha demostrado que el cacao crudo beneficia a una amplia gama de problemas cardiovasculares. Los antioxidantes de chocolate negro y abundantes cantidades de magnesio y otros fitoquímicos pueden equilibrar la presión arterial, el colesterol alto, depurar la placa arterial y promover la salud en general mediante la inversión de las enfermedades del corazón.
Las barras crudas de chocolate son conocidas como un gran remedio para muchos problemas de la menstruación que las mujeres puedan conseguir. También se confirma como un afrodisíaco para ambos géneros. ¿Qué más quieres de uno de los súper alimentos vivos del mundo?
En un estudio de Harvard sobre la tribu indígena Kuna de la costa de Panamá, había una oportunidad única para examinar los beneficios del chocolate negro de una manera controlada. Cerca de la región donde la tribu Kuna vivía había otras tribus de herencia genética idéntica, dieta muy similar y los hábitos de vida idénticos. La única diferencia era que la tribu Kuna vivía en un área donde los árboles de cacao crecieron en abundancia. Ellos consumen hasta 5 tazas de una bebida de chocolate negro amargo a diario (aunque no eran conscientes de cómo el cacao crudo beneficia a su salud, incluso más que la versión cocida). Esto dio lugar a ellos con tasas más bajas de todas las principales enfermedades, así como una esperanza de vida media más larga. Este líder del estudio, el doctor Hollenberg estimuló más investigaciones sobre los beneficios del chocolate, así como los antioxidantes del chocolate negro únicas que eran abundantes en estas bebidas de cacao que la tribu Kuna disfrutaba tanto.
El ser humano más viejo del mundo que ha vivido alguna vez (que fue documentado oficialmente) fue Jeanne Louise Calment de Francia. Vivió hasta los 122 y muchos dicen que uno de sus secretos de la longevidad era su consumo de 2,5 libras de chocolate negro amargo a la semana. La tercera persona "oficial" más viejo que jamás haya vivido fue Sarah Knauss, quien también disfrutó regularmente los beneficios del chocolate, aunque no en tan grandes cantidades como Jeanne! Además de eso, Chanel, es tal vez el perro más viejo del mundo que ha vivido (ella vivió hasta los 21, que es 147 en años de perro), comieron chocolate regularmente.
¡Y hay más!
El contenido antioxidante del cacao crudo beneficia a todo el cuerpo salud cardiovascular y en general. En el chocolate negro procesado, antioxidantes como epichatehins, chatechins, resveratrol y procianidinas pueden estar presentes, pero están en niveles mucho más bajos que en las puntas de chocolate crudo sin calefacción como un ejemplo. De todos los alimentos integrales que contienen antioxidantes, el chocolate crudo es el más alto del mundo. Empequeñece los alimentos y bebidas populares comúnmente promociona como ser alimentos ricos en antioxidantes como el vino tinto, el té verde y los arándanos en un factor de 10 veces o más! Hay ciertas hierbas y especias, como el hongo Chaga y canela, que tienen niveles más altos de antioxidantes en ellos, pero generalmente no se consumen un volumen suficiente de ellos para obtener el mayor valor antioxidante de ellos como si se tratara de una dosis normal de cacao crudo. Los beneficios de consumir antioxidantes venir cuando una gama de diferentes tipos de alimentos ricos en ellos están en su dieta, ya que los diferentes alimentos de color tienen diferentes compuestos antioxidantes que se dirigen a diferentes partes del cuerpo. El análisis fitoquímico de los granos de cacao revela que el chocolate crudo es tal vez el alimento más complejo químicamente en la Tierra. Hay compuestos aún por descubrir en el más increíble de los súper alimentos vivos. Los fitoquímicos se degradan en el proceso de cocción, por lo que las formas en bruto de ellos deben ser abundantes en todas las dietas para la longevidad.
~ La anandamida (el único alimento que contiene este neurotransmisor responsable de la sensación de "éxtasis") ~ N-linoleoylethanolamine (impide la recaptación de anandamida) ~ Fenetilamina (PEA, un neurotransmisor conocido como la "molécula del amor") ~ Seratonin (un neurotransmisor que actúa como un "escudo de defensa estrés" para hacer que se sienta bien) ~ la dopamina (un neurotransmisor que aumenta la motivación y el placer) ~ inhibidores de la MAO (impide la recaptación de serotonina y dopamina) ~ la cumarina (tiene supresor del apetito, la sangre propiedades más delgadas y antitumorales) ~ la teobromina (controvertido, pero en realidad es bastante beneficioso para el ser humano, ver última sección) ~ asparaginasa (una enzima que tiene propiedades anti-leucemia) ~ ergosterol (un precursor de la vitamina D) ~ sitosterol (disminuye el colesterol LDL)
La densidad de nutrientes de cacao crudo beneficia a todas las funciones del cuerpo. Uno de los muchos datos interesantes sobre el chocolate es que es la mayor fuente de magnesio y cromo que cualquier otro alimento! El magnesio es el mineral más deficiente en el ser humano medio. Todos los compuestos que se encuentran en CRUDO de los beneficios de cacao longevidad en los seres humanos.
~ A ~ vitamina vitamina B (1, 2, 3, 5 y 6) ~ Vitamina C La vitamina E ~ ~ ~ magnesio Copper ~ ~ Calcio Manganeso ~ ~ ~ Sulphur Zinc Hierro ~ ~ cromo fósforo ~ Omega 6 Ácidos Grasos ~ grasas saturadas ~ Aminoácidos carbohidratos ~ ~ fibra soluble (que es el tipo lo que el pueblo necesitan más de esto) ~ enzimas (incluyendo catalasa, lipasa y amilasa) ~ Otros beneficioso fitonutrientes (como los antioxidantes ya mencionados en este artículo)
References
http://hubpages.com/hub/Dark-Chocolate-Weight-Loss-Aid
http://en.wikipedia.org/wiki/Jeanne_Louise_Calment
http://news.bbc.co.uk/2/hi/8232569.stm
http://www.ncbi.nih.gov/pubmed/15925737?tool=EntrezSystem2.PEntrez.Pubmed_ResultsPanel.Pubmed_RVDocSum&ordinalpos=7
Side Effects
El cacao puede dificultar el sueño. Dado que el cacao contiene cafeína, comer demasiado puede causar efectos adversos relacionados con la cafeína, como latidos cardíacos rápidos, inquietud y dificultad para dormir.
El cacao puede causar síntomas similares a los del SII. El cacao puede causar alteraciones gastrointestinales como estreñimiento, náuseas, gases, dolor de estómago.
El cacao puede desencadenar migrañas en algunas personas.
El cacao comercial puede provocar aumento de peso. Si bien el cacao tiene muchos beneficios para la salud, el chocolate comercial y sus productos contienen altas cantidades de azúcar, grasa y aditivos, que están lejos de ser saludables.
El cacao puede causar problemas en la piel. Se ha demostrado que el cacao causa acné y los metales, como el níquel, que están presentes en el cacao pueden causar alergias, inflamación de la piel y lesiones.