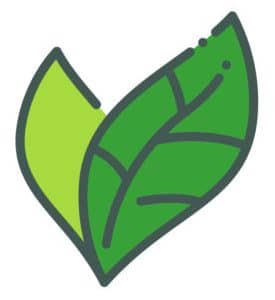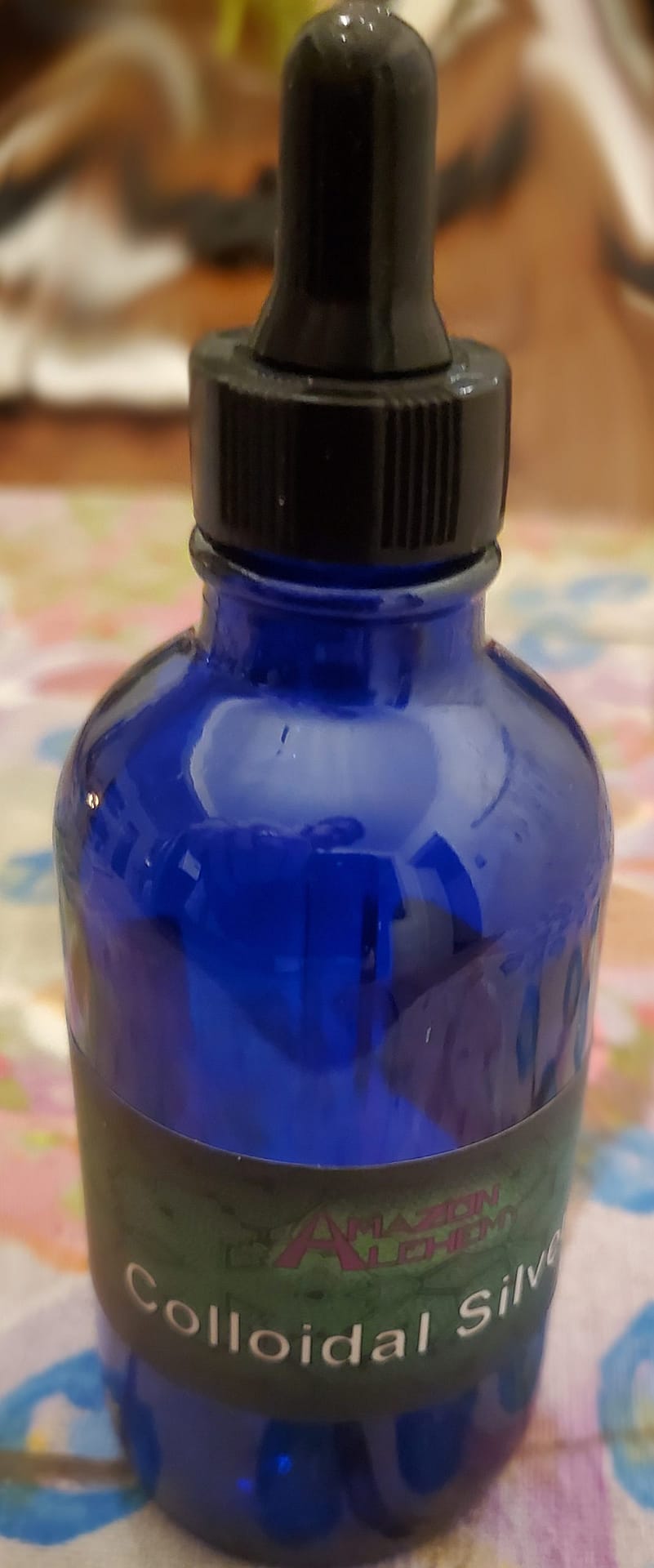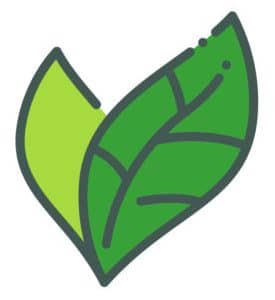 Many civilizations stored liquids in contact with silver to maintain freshness and help retard spoilage. The reason for this is because silver helps to suppress the growth of bacteria in these liquids. These bacteria include E. coli, Pseudomonas, Legionella Pneumophila (Legionnaires' disease), Staphylococcus, Streptococcus, Salmonella, and others. 
Although history provides very convincing evidence of silvers remarkable properties, modern examples are even more stunning. Prior to the discovery of penicillin in 1928, colloidal silver was used extensively for many ailments. In burn cases, silver compounds speed up the healing process dramatically. It is for this reason that the vast majority of burn centers across America use silver sulfadiazine today. These bacteria include E. coli, Pseudomonas, Legionella Pneumophila (Legionnaires' disease), Staphylococcus, Streptococcus, Salmonella, and others.
Further Reading
Colloidal Silver is good for:
Strep Throat
Ear Infections
Eye Infections
Sinus & upper respiratory infections
Influenza
Inflammation
Ventilator-associated pneumonia
Urinary Tract Infections
Immune booster
Fights hematophagous parasites
Prevents plaque buildup, tooth decay, & bleeding gums
Digestion
Combats food poisoning
Kills molds
Heals cuts, sores and boils
Rashes and itching
Athletes foot and nail fungi
Inactivates herpes
Kills staph infections including MRSA
Supports HIV/AIDS intervention
Kills cancerous cells
Kills ringworms
Combats yeast infections
Acne
Itchy scalp and dandruff
Laryngitis
Eczema and psoriasis
Water purification
Prevents salmonella growth
Help treats Lyme disease
Prolongs life in ketchup, mustard and other condiments
Combats colds
Stops asthma attacks
Hair growth
Combats Whooping coughs
Helps with Multiple Sclerosis
Minimizes Crohn's disease
Rids nasty odors
Diarrhea and cholera
Inhibits Hepatitis B & C viruses
Side Effects:
Argyria and Argyrosis
Argyria and Argyrosis Argyria is a rare condition where the person affected develops a bluish-grey skin discoloration. This change in skin appearance is most commonly noted on areas of the skin that are regularly exposed to sunlight. Both generalized and localized pigmentation have been reported. On the other hand, argyrosis is when the cornea appears bluish-grey, also resulting from exposure to high amounts of silver. It can take several years for either argyria or argyrosis to manifest. Signs and symptoms depend a lot on the dose of silver entering the body. Most cases of argyria are associated with prolonged and repeated exposure to excessive amounts of soluble silver compounds that includes silver nitrate and silver fluoride. A higher prevalence in occupational settings has also been noted.
Acute and Short-Term Impact
Exposure to silver compounds, such as silver nitrate and silver oxide, may irritate the eyes, skin, and throat. It may also limit the supply of oxygen to the brain and other parts of the body, which can make a person feel severely disoriented. Accidental ingestion of silver may also cause severe stomach problems and difficulty breathing. A case involving an infant who ingested silver presented with a severely burned throat and a collapsed lung.
Chronic and Long-Term Impact
Several studies have shown that silver may be deposited in the liver and other organs in the excretory system. Silver accumulation in soft tissues has also been observed. However, most available literature drew conclusions from observing animals, and only a limited number of studies involved real people as subjects. There remains limited evidence to conclude that silver deposits cause any chronic disease. In fact, more studies show that the body is able to excrete silver effectively via different routes. Further, there is also limited evidence to suggest that silver exposure can lead to neurotoxicity.
https://coatedsilver.com/what-are-the-side-effects-of-taking-colloidal-silver/
https://www.honeycolony.com/article/amazing-benefits-of-silver/
https://ultrasilver.com/colloidal_silver_history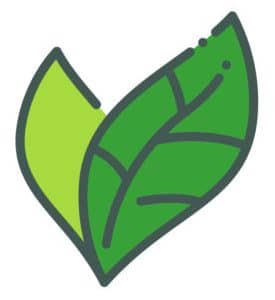 Colloidal Silver Description en Español
Muchas civilizaciones almacenaban líquidos en contacto con la plata para mantener la frescura y ayudar a retrasar el deterioro. La razón de esto es porque la plata ayuda a suprimir el crecimiento de bacterias en estos líquidos. Estas bacterias incluyen E. coli, Pseudomonas, Legionella Pneumophila (enfermedad del legionario), Staphylococcus, Streptococcus, Salmonella y otras.
Aunque la historia proporciona evidencia muy convincente de las propiedades notables de las platas, los ejemplos modernos son aún más impresionantes. Antes del descubrimiento de la penicilina en 1928, la plata coloidal se usaba ampliamente para muchas dolencias. En los casos de quemaduras, los compuestos de plata aceleran el proceso de curación dramáticamente. Es por esta razón que la gran mayoría de los centros de quemaduras en todo Estados Unidos usan sulfadiazina de plata hoy en día. Estas bacterias incluyen E. coli, Pseudomonas, Legionella Pneumophila (enfermedad del legionario), Staphylococcus, Streptococcus, Salmonella y otras.
Lectura Adicional
La plata coloidal es buena para:
Faringitis Estreptocócica
Infecciones del Oído
Infecciones Oculares
Sinusitis y Vías Respiratorias Superiores
Infecciones
Influenza
Inflamación
Neumonía Asociada al Ventilador
Infecciones del Tracto Urinario
Refuerzo Inmunológico
Combate los Parásitos Hematófagos
Digestión
reviene la Accumulation de Placa, Caries Dental y Sangrado de las Encías
Combate la Intoxicación Alimentaria
Mata Mohos
Cura Cortes, Llagas y Forúnculos
Erupciones Cutáneas y Picazón
Atletas Hongos en Pies y Uñas
Inactiva el Herpes
Mata las infecciones por estafilococos, incluido el SARM
Apoya la Intervención Contra el VIH/SIDA
Mata las Células Cancerosas
Mata las Tiñas
Combate las Infecciones por Hongos
Acné
Picazón en el Cuero Cabelludo y Caspa
Laringitis
Eczema y Psoriasis
Purificación de Agua
Previene el Crecimiento de Salmonela
Ayuda a Tratar la Enfermedad de Lyme
Combate los Resfriados
Prolonga la Vida en Ketchup, Mostaza y Otros Condimentos
Detiene los Ataques de Asma
Crecimiento del Cabello
Combate la Tos Ferina
Ayuda con la Esclerosis Múltiple
Minimiza la Enfermedad de Crohn
Elimina los Olores Desagradables
iarrea y Cólera
Inhibe los Virus de la Hepatitis B y C
Efectos secundarios:
Argiria y Argirosis
Argyria y Argyrosis Argyria es una condición rara en la que la persona afectada desarrolla una decoloración de la piel gris azulada. Este cambio en la apariencia de la piel se observa con mayor frecuencia en áreas de la piel que están expuestas regularmente a la luz solar. Se ha reportado pigmentación generalizada y localizada. Por otro lado, la argirosis es cuando la córnea aparece de color gris azulado, también como resultado de la exposición a altas cantidades de plata. Puede tomar varios años para que la argiria o la argirosis se manifiesten. Los signos y síntomas dependen mucho de la dosis de plata que ingresa al cuerpo. La mayoría de los casos de argiria se asocian con una exposición prolongada y repetida a cantidades excesivas de compuestos de plata solubles que incluyen nitrato de plata y fluoruro de plata. También se ha observado una mayor prevalencia en entornos ocupacionales.
Impacto Agudo y a Corto Plazo
La exposición a compuestos de plata, como el nitrato de plata y el óxido de plata, puede irritar los ojos, la piel y la garganta. También puede limitar el suministro de oxígeno al cerebro y otras partes del cuerpo, lo que puede hacer que una persona se sienta severamente desorientada. La ingestión accidental de plata también puede causar problemas estomacales graves y dificultad para respirar. Un caso que involucró a un bebé que ingirió plata presentó una garganta severamente quemada y un pulmón colapsado.
Impacto Crónico y a Largo Plazo
Varios estudios han demostrado que la plata puede depositarse en el hígado y otros órganos en el sistema excretor. También se ha observado acumulación de plata en los tejidos blandos. Sin embargo, la mayoría de la literatura disponible extrajo conclusiones de la observación de animales, y solo un número limitado de estudios involucró a personas reales como sujetos. Sigue habiendo evidencia limitada para concluir que los depósitos de plata causan cualquier enfermedad crónica. De hecho, más estudios muestran que el cuerpo es capaz de excretar plata de manera efectiva a través de diferentes rutas. Además, también hay evidencia limitada que sugiere que la exposición a la plata puede conducir a la neurotoxicidad.
https://coatedsilver.com/what-are-the-side-effects-of-taking-colloidal-silver/
https://www.honeycolony.com/article/amazing-benefits-of-silver/