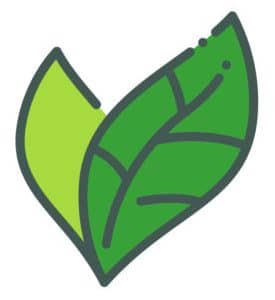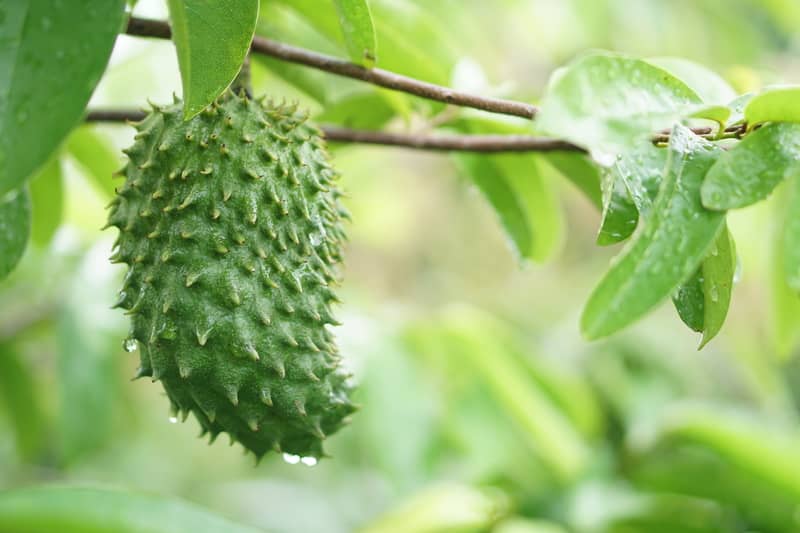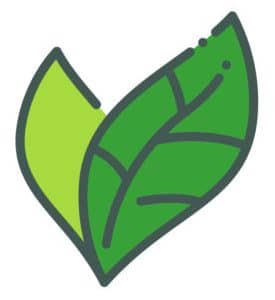 Graviola is a major cancer fighter. It is used to fight malaria, anemia, depression, urinary tract infection, high blood pressure, headaches, spasms, convulsions, leg cramps and parasites. It is a cardio tonic and prevent water retention. Graviola is antifungal and antibacterial. It keeps bones healthy and prevents pregnancy complications. It also boosts good cholesterol levels while keeping bowels regular.
Further Reading
Benefits of Graviola
Cancer
Antidepressant
Prevents Spasms & Convulsions
Cardio Tonic
Reduces Blood Pressure
Antibacterial
Antifungal
Parasite Killer
Malaria
Urinary Tract Infection
Headaches
Anemia
Pregnancy
Cholesterol
Bones
Energy
Prevents Water Retention
Leg Cramps
Bowel Regularity
The scientific researches of Graviola started in the 1940s and they are still underway. The results of the early studies have proved the plant's antispasmodic (prevents or relieves spasms or convulsions), hypotensive (reduces blood pressure), cardiotonic (balances functioning of heart), and vasodilator properties. The further studies of Graviola extract have shown its antibacterial properties. Moreover, Graviola bark is believed to be a good antifungal agent (destroys fungi parasitic spores). The plant's seeds are used to kill parasites. Another study proved a leaf extract to be effective against malaria.
In 1997 the scientists have isolated a set of novel alkaloids from the Graviola fruit. These chemicals are thought to be effective antidepressants, but at the same time specialists do not recommend eating too much of this fruit, because the compounds may be neurotoxic and cause atypical Parkinson's disease. These studies are questionable.
There is no doubt that the results of the scientific researches mentioned above are very important. Nevertheless, scientists all over the world are more interested in anti-cancerous and anti-tumor properties of Graviola. Researching this Graviola potential started in 1976, when a plant screening program, initiated by the National Cancer Institute, discovered high activity of Graviola leaves and stem in fighting cancer cells. Another researches followed the initial trial and, as a result, the scientists isolated a set of chemicals called annonaceous acetogenins. These substances turned out to have strong anti-cancerous and anti-tumor properties.
Acetogenins are believed to slow down certain processes that take place only in cancer cells. This explains their selective toxicity: acetogenins destroy cancerous cells, but do not harm healthy ones. Furthermore, the researchers from the Purdue University published the statement in 1997, saying that acetogenins had the ability to kill cancerous cells that did not respond to traditional anti-cancer treatment. At the same time, these compounds had some analogy with the resistant cells. Graviola annonaceous acetogenins show positive results in the treatment of colon, breast, lung, ovarian, prostate, lymphoma, pancreatic, and cervical cancers. Acetogenins are said to be 10,000 times stronger in colon cancer cure than traditional adriamycin drug.
Many researches have already proved high effectiveness of Graviola as anti-cancerous and anti-tumor agent, but we still need more and more in vivo studies. Currently, pharmacists try to synthesize annonaceous acetogenins and create a new safe drug. However, some cancer patients do not wait until the final official results of Graviola research and decide to take Graviola extracts in the forms of food supplements.
In addition to all the "miraculous" properties, Graviola is also famous for its sedative properties. This is due to a serotonin uptake inhibitor that is found in the plant's fruit. It is responsible for the experience of joy and mood elevation.
Did you know that soursop can prevent UTI? Find out what this exotic spiky fruit is loaded with that can help prevent this infection including other health promoting goodness it has to offer.
If you haven't tasted soursop, then you don't know what you're missing. Its heart-shaped green spiky exterior may probably don't look appetizing. But when you eat its luscious creamy white flesh, your taste buds will feast on the delicious combination of strawberry and pineapple with sour citrus notes contrasting with an underlying rich flavor reminiscent of coconut or banana. In the Philippines, it is believed to be good against internal parasites. But whether it's effective or not, the many nutrients it's loaded with has so many health promoting goodness to offer.
For every cup (225 g) of pulp, here's how nutritious it is.
1. Prevents UTI (Vitamin C-77% DV)
Soursop is an excellent source of vitamin C, a nutrient which increases the acidity level of urine, resulting in decreased number of harmful bacteria that may be present in the urinary tract.
2. Ensures bowel regularity (Fiber-30% DV)
Before you reach for laxatives to treat your constipation, you might first want to try eating fiber-rich fruits like soursop. Fiber also aids in weight loss and lowers the risk of colon problems.
3. Wards off leg cramps (Potassium-18% DV)
It contains half the potassium in bananas. Lack of potassium, together with magnesium, calcium and sodium (also known as electrolytes) in the body can cause muscle weakness and cramping.
4. Keep water retention away (Magnesium-12% DV)
Women who experience water retention before their monthly period would benefit from the soursop's rich magnesium content. It may help alleviate this annoying premenstrual symptom.
5. Helps the body produce energy (Thiamin-11% DV)
Feeling a little tired? Eat soursop! It can supply the body a good amount of thiamin, the B vitamin which is needed in aerobic energy production, the process when oxygen is used to help convert sugar into usable energy.
6. Keeps bones healthy (Copper-10% DV)
It is loaded with the trace mineral copper. Calcium contributes only about 25% to the prevention of bone loss as magnesium, manganese, zinc and copper are also equally crucial for healthy bones. Zinc and copper boost the effectiveness of vitamin D, which promotes the absorption of calcium.
7. Boosts good cholesterol levels (Niacin-10%)
Worried about your cholesterol? Fresh fruits and veggies are the perfect choice! Soursop is a good source of niacin, a vitamin which studies show has significant benefits on levels of HDL, the good cholesterol.
8. Prevents pregnancy complications (Folate-8% DV)
This spiky fruit contains folate. Studies have proven that folate intake during pregnancy prevents deficiency in pregnant women. A lack of this mineral during pregnancy may contribute to birth defects and pregnancy loss.
9. Put a check on anemia (Iron-8% DV)
It can provide iron which prevents the common blood disorder anemia – a condition in which the blood lacks enough healthy red blood cells. RBC is responsible for the distribution of oxygen to the body tissues, giving the body energy.
10. Guard against migraines (Riboflavin-7% DV)
Headache? Try soursop! It has riboflavin. Several studies have shown that high riboflavin intake helps prevent migraines.
Reference
http://healthmad.com/nutrition/10-health-benefits-of-soursop-guyabano/#ixzz3M0FTu0yu
Side Effects
Graviola is possibly unsafe when taken by mouth. It can kill nerve cells in the brain and other parts of the body. It may cause movement disorders similar to Parkinson's disease. However, more research is needed to confirm this. Pregnancy or breast-feeding: Do not use graviola when pregnant or breastfeeding.
https://www.webmd.com/vitamins/ai/ingredientmono-1054/graviola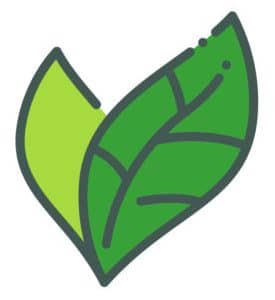 Graviola Description en Español
Graviola es un importante luchador contra el cáncer. Se utiliza para combatir la malaria, anemia, depresión, infecciones del tracto urinario, hipertensión arterial, dolores de cabeza, espasmos, convulsiones, calambres en las piernas y parásitos. Es un tónico cardiovascular y previene la retención de agua. La graviola es antifúngica y antibacteriana. Mantiene los huesos sanos y previene las complicaciones del embarazo. También aumenta los niveles de colesterol bueno mientras mantiene los intestinos regulares.
Lectura Adicional
Beneficios de la Graviola
Antidepresivo
Previene Espasmos y Convulsions
Cardio Tonico
Reduce la Presion Arterial
Antibacteriano
Antifungico
Parasitos
Malaria
Anemia
Infeccion del Tracto Urinario
Dolores de Cabeza
El Embarzo
Colesterol
Huesos
Energia
Evita la Retencion de Agua
Regularidad Intestinal
Calambres en las Pienas
Las investigaciones científicas de graviola se iniciaron en la década de 1940 y que están todavía en curso. Los resultados de los primeros estudios han demostrado que la planta es antiespasmódicos (previene o alivia los espasmos o convulsiones), hipotensor (reduce la presión sanguínea), cardiotónicos (equilibra el funcionamiento del corazón), y tiene propiedades vasodilatadoras. Los nuevos estudios de extracto de La graviola han demostrado sus propiedades antibacterianas. Por otra parte, se cree que la corteza de la graviola puede ser un buen agente anti fúngico (destruye hongos esporas parasitarias). Semillas de la planta se utilizan para matar los parásitos. Otro estudio demostró un extracto de hoja para ser eficaz contra la malaria.
En 1997, los científicos han aislado un conjunto de nuevos alcaloides de la fruta de la graviola. Estos productos químicos se cree que son eficaces antidepresivos, pero al mismo tiempo, los especialistas no recomiendan comer demasiado de esta fruta, debido a que los compuestos pueden ser neurotóxico y causar enfermedad atípica de Parkinson.
No hay duda de que los resultados de las investigaciones científicas mencionadas anteriormente son muy importantes. Sin embargo, los científicos de todo el mundo están más interesados en las propiedades anti-cancerígenas y anti-tumorales de esta planta. Investigando este potencial la graviola se inició en 1976, cuando un programa de cribaje de la planta, iniciado por el Instituto Nacional del Cáncer, descubrió una alta actividad de las hojas y el tallo de la graviola para combatir las células del cáncer. Otras investigaciones siguieron el ensayo inicial y, como resultado, los científicos aislaron un conjunto de productos químicos llamados acetogeninas annonaceous. Estas sustancias resultó tener fuertes propiedades antitumoral y anti-canceroso.
Las acetogeninas se cree que retrasar ciertos procesos que tienen lugar sólo en las células cancerosas. Esto explica su toxicidad selectiva: acetogeninas destruyen las células cancerosas, pero no dañan a las sanas. Por otra parte, los investigadores de la Universidad de Purdue publicaron la declaración en 1997, diciendo que las acetogeninas tenían la capacidad de eliminar las células cancerosas que no respondieron al tratamiento tradicional contra el cáncer. Al mismo tiempo, estos compuestos tenían alguna analogía con las células resistentes. La graviola acetogeninas annonaceous muestran resultados positivos en el tratamiento de cáncer de colon, mama, pulmón, ovario, próstata, linfoma, de páncreas y cáncer de cuello uterino. Las acetogeninas se dice que son 10.000 veces más fuerte en el colon cura el cáncer de drogas adriamicina tradicional.
Muchas investigaciones ya han demostrado alta eficacia de La graviola como agente anti-canceroso y antitumoral, pero todavía necesitamos más y más estudios in vivo. Actualmente, los farmacéuticos tratan de sintetizar acetogeninas annonaceous y crear un nuevo medicamento seguro. Sin embargo, algunos pacientes con cáncer no esperan a que los resultados oficiales definitivos de la investigación La graviola y deciden tomar extractos La graviola en forma de complementos alimenticios.
Además de todas las propiedades "milagrosas", La graviola es también famosa por sus propiedades sedantes. Esto es debido a un inhibidor de la recaptación de serotonina que se encuentra en la fruta de la planta. Es responsable de la experiencia de la alegría y el humor de elevación.
¿Sabías que la guanábana puede prevenir la ITU? Averigüe qué esta exótica y erizada fruta es cargado con que puede ayudar a prevenir esta infección incluyendo otra bondad promotoras de salud que tiene para ofrecer.
Si no has probado guanábana, entonces no sabes lo que te pierdes. Su verde exterior erizado en forma de corazón puede que probablemente no se ven apetitosos. Pero cuando usted come su deliciosa carne blanca cremosa, su paladar se dará un festín en la deliciosa combinación de fresa y piña, con notas de cítricos amargos que contrastan con un rico sabor subyacente reminiscencia de coco o plátano. En Filipinas, se cree que es bueno contra los parásitos internos. Pero si es eficaz o no, los muchos nutrientes cargados que contiene tantos promotores de la salud de bondad para ofrecer.
Por cada taza (225 g) de la pulpa, así es como es nutritiva.
1. Evita la ITU (Vitamin C-77% DV)
Guanábana es una excelente fuente de vitamina C, un nutriente que aumenta el nivel de acidez de la orina, lo que resulta en disminución del número de bacterias dañinas que pueden estar presentes en el tracto urinario.
2. Asegura la regularidad intestinal (Fibra-30% DV)
Antes de llegar a los laxantes para tratar el estreñimiento, probablemente lo primero que quiero tratar de comer frutas ricas en fibra como la guanábana. La fibra también ayuda en la pérdida de peso y reduce el riesgo de problemas de colon.
3. Ahuyenta los calambres de las piernas (Potasio-18% DV)
Contiene la mitad del potasio del plátano. La falta de potasio, junto con el magnesio, calcio y sodio (también conocido como electrolitos) en el cuerpo puede causar debilidad muscular y calambres.
4. Mantiene alejados la retención de líquidos (Magnesio-12% DV)
Las mujeres que experimentan retención de líquidos antes de su período mensual se beneficiarían de un rico contenido de magnesio de la guanábana. Puede ayudar a aliviar este síntoma molesto premenstrual.
5. Ayuda al cuerpo a reducer energia (Tiamina-11% DV)
¿Te sientes un poco cansado? Coma guanábana! Se puede suministrar al cuerpo una buena cantidad de tiamina, la vitamina B que se necesita en la producción de energía aeróbica, el proceso cuando se utiliza oxígeno para ayudar a convertir el azúcar en energía utilizable.
6. Mantiene los huesos sanos (Cobre-10% DV)
Se carga con el cobre de minerales traza. El calcio contribuye sólo alrededor del 25% a la prevención de la pérdida ósea como el magnesio, manganeso, zinc y cobre también son igualmente cruciales para los huesos sanos. El zinc y el cobre aumentan la eficacia de la vitamina D, que favorece la absorción de calcio.
7. Aumenta niveles de colesterol buenos (Niacina-10%)
¿Preocupado por el colesterol? Las frutas frescas y verduras son la elección perfecta! Guanábana es una buena fuente de niacina, una vitamina que estudia espectáculo tiene beneficios significativos en los niveles de HDL, el colesterol bueno.
8. Evita las complicaciones del embarazo (Folato-8% DV)
Esta fruta erizada contiene folato. Los estudios han demostrado que la ingesta de ácido fólico durante el embarazo previene la deficiencia en las mujeres embarazadas. A falta de este mineral durante el embarazo puede contribuir a defectos de nacimiento y la pérdida del embarazo.
9. Ponle un chequeo a la anemia (Hierro-8% DV)
Puede proporcionar hierro que impide que la anemia común trastorne la sangre - una condición en la que la sangre carece de suficientes glóbulos rojos sanos. RBC es responsable de la distribución de oxígeno a los tejidos del cuerpo, dando la energía del cuerpo.
10. Protéjase contra las migrañas (Riboflavina-7% DV)
Dolor de cabeza? ¡Prueba la guanábana! Se ha riboflavina. Varios estudios han demostrado que la ingesta elevada de riboflavina ayuda a prevenir las migrañas.
* Fuente de datos de nutrientes: USDA
Referencia
http://healthmad.com/nutrition/10-health-benefits-of-soursop-guyabano/#ixzz3M0FTu0yu
Side Effects
La graviola posiblemente no sea segura cuando se toma por vía oral. Puede matar las células nerviosas del cerebro y otras partes del cuerpo. Puede causar trastornos del movimiento similares a la enfermedad de Parkinson. Sin embargo, se necesita más investigación para confirmar esto. Embarazo o lactancia: No use graviola durante el embarazo o la lactancia.
https://www.webmd.com/vitamins/ai/ingredientmono-1054/graviola