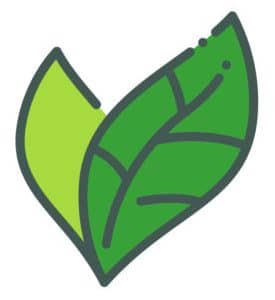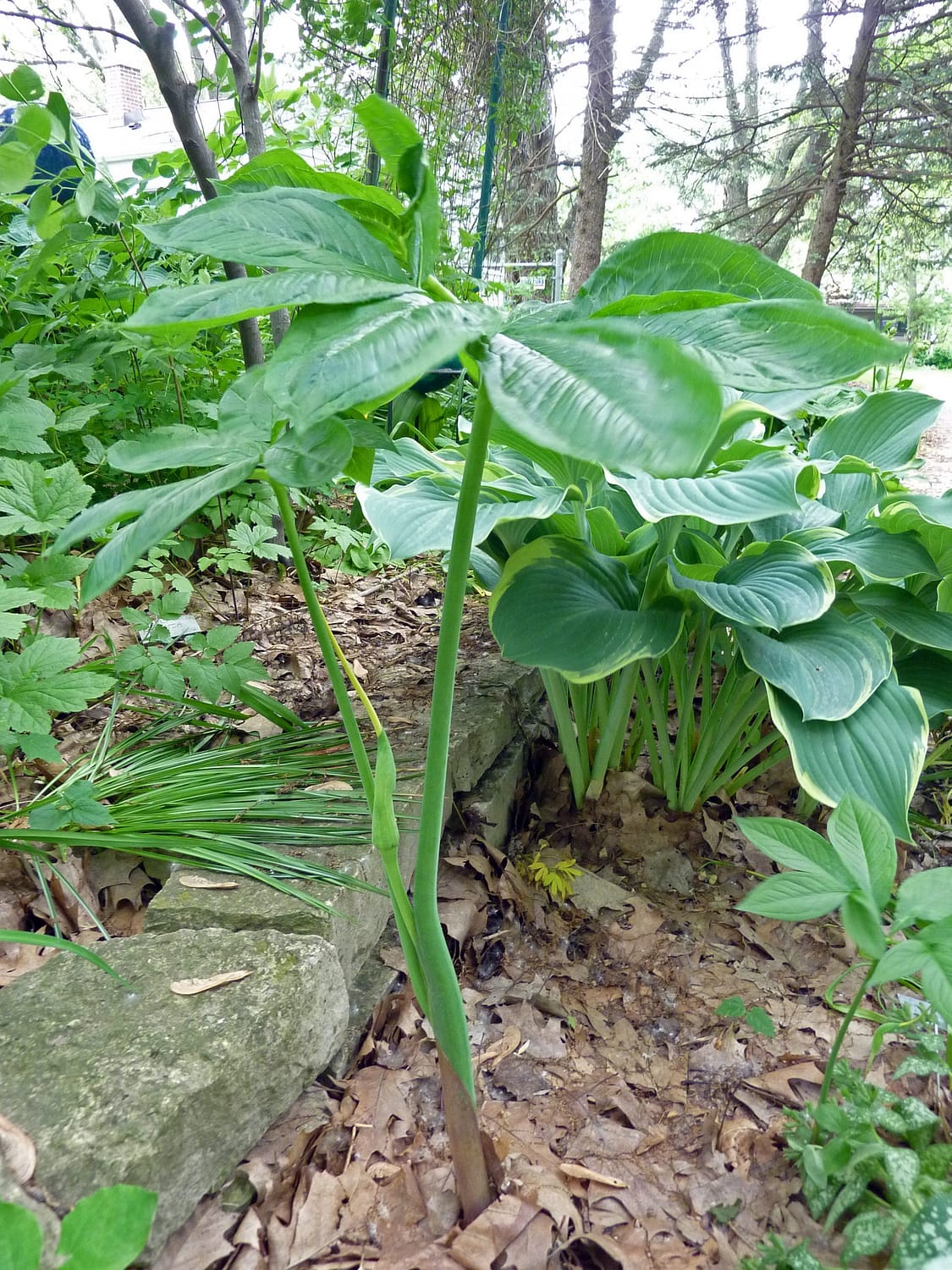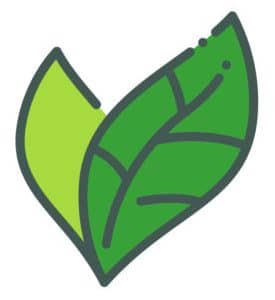 Jergon Sacha is the number one fighter against poisons and poisonous bites. It is also able to cure respiratory symptoms. It's used to flourish infections like HIV and hepatitis. It is an amazing inflammation fighting and is great for the immune system.
Further Reading
The Benefits of Jergon Sacha
Viruses
Respiratory Symptoms
Infections Like HIV & Hepatitis
Inflammation
Redress Poisonous Bites
Antibody
Herbal restoratives, which are also used from time to time as curative herbs or remedial purposes being supernatural plants that provide remarkable health benefits and runs to make together with the brain, body, and the soul into balance. Even herbal tonics are very much harmoniously safe, having daily in the form of long life sickness.
Yeah! Your imagination is right. We are going to discuss deeply about a lifesaving natural herbal tonic that is Jergon Sacha.
Jergon Sacha is an equatorial plant having a single, massive, and deeply split out leaf flourishing from an underground root on a long, thickset stem that bears a resemblance to the block of a seeding.
When it matures sufficiently enough or at the time of fertile fruits, its height is as much as 1-2 m. The format of the fruit of Jergon Sacha is like a berry with a chestnut type shiny red-orange color that seeds the inner side of the plump stem.
What other species are there for Jergon Sacha?
Jergon Sacha is considered as a non-woody perennial, but it is not quite short for a herb up to 2.4m long. There are four types of species of this Amazonian rainforest herbal tonics, which are nearly cut from the same cloth to using exchangeably in the herbal medicinal treatment: Dracontium Loretense, Dracontium Peruviuanum, Dracontium Asperum, and Dracontium Longipes. Though all four species are very much common to the native Amazonians, Dracontium Asperum and Dracontium Loretense are significantly more universal in the world. Even, it has worldwide some similar names in the place basis, such as Fer-de-lance, Sacha Jergon, Hierba Del Jergon, Erva Jararaca, Jararaca Taia, and Taja De Cobra.
Jergon Sacha is a non-woody herbal plant used to a large extent in South America, mainly for snake bite indication. Not only that, but there are also some uses of Jergon Sacha.
Used for flourishing infections like HIV, Hepatitis.
Able to cure respiratory symptoms.
Works as a topical therapist.
Having the ability to save from other toxicant insect bites.
Key Actions:
   May be able to destroy viruses.
   Having the ability to counterbalance venom
   May be able to redress poisons.
   Works to decrease inflammation as soon as possible.
   Able to create an antibody
   Increases immune system ability.
Tribal Uses:
For on-demand use, Jergon Sacha is contemplated as a supernatural medicine for dangerous toxic species bites. This is used face to face connected to its aspects. In this certain purpose, the torso-like peduncle and its spotted coloring mainly take after a toxic snake initial to the parts that it grows.
Furthermore, Jergon Sacha is normally handed- down conventionally as an immunostimulant. This is also considered in the medicaments of consequential sickness of the resistant system and outcomes as an antivenom of HIV like immune treatment. The main root of Jergon Sacha bears a high attentiveness of antioxidants. It is proved to the Indian natives that Jergon Sacha is one of the most important natural medicine to carry with while living, hunting, and other traditional uses.
Benefits Of Jergon Sacha:
Snake-Bites:
Of course, it is not possible to refrigerate snake antivenom in the rainforest. So, if you want to visit or go hunting, you obviously have to depend on the natural antidote of snake-bite Jergon Sacha while walking through the rainforest like native Amazonians.
The name Jergon Sacha or Fer-de-lance means having strong toxic poison Crotalidae genus of species like snakes, spiders, bees that are familiar to the Amazonians. Not only locals but also native tribes throughout the rainforest use the bulb or soul of the Jergon Sacha as antivenom for the snake-bites. In such a situation, the bulb buried in icy water is slashed up as fast as possible and stoned. Not only that, but the natives also smoothly slashed a Jergon Sacha bulb and set it in a big banana leaf cover and folded it around the bitten place. And after one or two hours it needs to change. Even per three or four hours, this slashed Jergon Sacha needs to take orally.
This natural medicine treatment is highly effective for the infected person to save a life if it is used within a very short time. Because of having no modern refrigeration or saving system, the invention of supernatural remedy Jergon Sacha is the only option for the protection of snake bites. That is why the Amazonians like to cover feet with the leaves of Jergon Sacha to avoid the poisonous snakes-bites.
Dr. Roberto is the first man who became successful in the treatment of HIV and AIDS using the stem of Jergon Sacha that was published in the newspaper in the 1990s. Though the trail was not printed, using Jergon Sacha for HIV became very much popular with the South Americans.
Therefore, nowadays, Jergon Sacha is used in a wide range for HIV and AIDS patients. As a result, a large quantity of HIV and AIDS patients who took Jergon Sacha for HIV treatment tested pessimistic for the AIDS virus and came back to their daily lives after using these signature plants for six weeks.
For this cause, compared with the last decades, the constant support of Jergon Sacha for AIDS and other viruses is facing new safe personal lives. As a result, this new invention has charged in the market of Peru and Eastern Europe.
With the help of modern technology, the Jergon Sacha plant is used as a herbal powder for various treatments like asthma, respiratory disease, and chlorosis in many countries.     The bulb powder is generally used for Boeck itch, and the liquid form of the fresh stem is treated externally to the infection treatment. That is why Russia, Poland, and other countries lately imported 1000kg of Jergon Sacha.
How To Take The Herbal Tonic:
If it is a powder form, you have to take a half teaspoon of powder mixing with water, which needs to have two times a day.
For the capsules, you need to take four capsules once a day with water or other juices.
Biological Research Activity:
Though the demand for Jergon Sacha is increasing at an alarming rate, there is no published clinical research on its usages. But from the biological research, it is found that Sacha normally blocks the HIV cell receptor and makes it inactive to make duplicate cells of viruses. As a result, the virus can't give birth new copies, and once it dies forever.
Furthermore, this herbal tonic can be found as powder and capsule form for the local user in many countries and the original plants for the native Amazonians. That is why now it is going to be used for the new herbal treatment of Hepatitis, Influenza, Inflammations.
Wrapping Up:
Finally, we can say that Jergon Sacha is one of the outstanding medicinal sources from the tropical rainforest of Amazon. It is considered as a supernatural life-saving plant for the snake-bite and other serious diseases in South America. With the proper research and enough contribution for cultivation, Jergon Sacha may reach the top of life-saving herbal plants in the present world. In fact, it might be a great source of revenue for the base country. It has a huge demand for snake-bite, and HIV, in Peru and Europe.
Origin: Peru
Ingredients: Wild harvested Jergon Sacha
Parts Used: Rhizome/Tuber
Forms: Two ounces of powder or 60 vegetable capsules (550-600 mg).
How to use:
Powder: Take 1/2 tsp of dried powder in 8 oz. glass of favorite juice or smoothie twice a day.
Capsules: Take 1 capsule 4 times a day with water or favorite beverage.
References
https://www.backtoyourrootsherbs.com/jergon-sacha-dracontium-loretense/
Side Effects
Do not take if pregnant of breastfeeding.
Legal Information: The Food and Drug Administration has not evaluated these statements. This product is not intended to diagnose, treat, cure, or prevent any disease.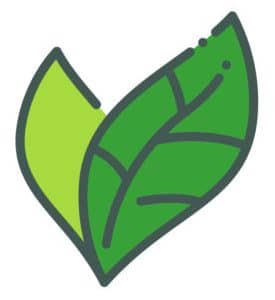 Jergon Sacha Description en Español
Jergon Sacha es el luchador número uno contra venenos y mordeduras venenosas. También es capaz de curar los síntomas respiratorios. Se utiliza para hacer florecer infecciones como el VIH y la hepatitis. Es una increíble lucha contra la inflamación y es excelente para el sistema inmunológico.
Lectura Adicional
Los restauradores de hierbas, que también se utilizan de vez en cuando como hierbas curativas o con fines curativos, son plantas sobrenaturales que proporcionan notables beneficios para la salud y funcionan para equilibrar el cerebro, el cuerpo y el alma. Incluso los tónicos a base de hierbas son armoniosamente seguros y se manifiestan diariamente en forma de enfermedad de larga duración.
¡Si! Tu imaginación es correcta. Vamos a discutir profundamente sobre un tónico herbal natural que salva vidas que es Jergon Sacha.
El Jergon Sacha es una planta vivificante a base de hierbas de John Hancock en el Amazonas que tiene la química de medicamentos más importante de la naturaleza. Naturalmente, las tribus usan esta planta en todo el Amazonas a gran escala como antídoto para las mordeduras de serpientes. De hecho, también es capaz de curar las picaduras de otras especies venenosas y crea un tónico caner antibacteriano para ayudar a curar las enfermedades de las partes privadas. Jergon Sacha es una planta ecuatorial que tiene una hoja única, masiva y profundamente dividida que florece desde una raíz subterránea en un tallo largo y grueso que se parece al bloque de una siembra. Cuando madura lo suficiente o en el momento de los frutos fértiles, su altura es de hasta 1-2 m. El formato del fruto de Jergon Sacha es como una baya con un color rojo anaranjado brillante tipo castaño que siembra el lado interior del tallo regordete.
¿Qué otras especies existen para Jergon Sacha? Jergon Sacha se considera una planta perenne no leñosa, pero no es muy corta para una hierba de hasta 2,4 m de largo. Hay cuatro tipos de especies de tónicos herbales de la selva amazónica, que se cortan casi de la misma tela para usarse de manera intercambiable en el tratamiento medicinal a base de hierbas: Dracontium Loretense, Dracontium Peruviuanum, Dracontium Asperum y Dracontium Longipes. Aunque las cuatro especies son muy comunes para los nativos del Amazonas, Dracontium Asperum y Dracontium Loretense son significativamente más universales en el mundo. Incluso, tiene en todo el mundo algunos nombres similares en la base del lugar, como Fer-de-lance, Sacha Jergon, Hierba Del Jergon, Erva Jararaca, Jararaca Taia y Taja De Cobra.
The Benefits of Jergon Sacha
Viruses
Respiratory Symptoms
Infections Like HIV & Hepatitis
Inflammation
Redress Poisonous Bites
Antibody
Jergon Sacha es una planta herbal no leñosa utilizada en gran medida en América del Sur, principalmente para la indicación de mordeduras de serpientes. No solo eso, también hay algunos usos de Jergon Sacha.
Se utiliza para infecciones florecientes como el VIH, la hepatitis.
Capaz de curar los síntomas respiratorios.
Trabaja como terapeuta tópico.
Tener la capacidad de salvarse de otras picaduras de insectos tóxicos.
Acciones clave:
Puede ser capaz de destruir virus.
Tener la capacidad de contrarrestar el veneno.
Puede reparar los venenos.
Funciona para disminuir la inflamación lo antes posible.
Capaz de crear un anticuerpo
Aumenta la capacidad del sistema inmunológico.
Usos tribales:
Para uso bajo demanda, Jergon Sacha se contempla como una medicina sobrenatural para picaduras de especies tóxicas peligrosas. Este se usa cara a cara conectado a sus aspectos. Con este propósito, el pedúnculo en forma de torso y su coloración manchada toman principalmente la inicial de una serpiente tóxica en las partes que crece.
Además, Jergon Sacha se transmite normalmente de forma convencional como inmunoestimulante. Esto también se considera en los medicamentos de la enfermedad consecuente del sistema resistente y los resultados como un antiveneno del VIH como el tratamiento inmunológico. La raíz principal de Jergon Sacha tiene una alta concentración de antioxidantes. A los nativos indios les ha demostrado que Jergon Sacha es una de las medicinas naturales más importantes para llevar mientras se vive, se caza y otros usos tradicionales.
Beneficios de Jergon Sacha:
Picaduras de serpiente:
Por supuesto, no es posible refrigerar antiveneno para serpientes en la selva tropical. Entonces, si desea visitar o ir de caza, obviamente debe depender del antídoto natural de la mordedura de serpiente Jergon Sacha mientras camina por la selva tropical como los nativos del Amazonas.
El nombre Jergon Sacha o Fer-de-lance significa tener un fuerte veneno tóxico del género Crotalidae de especies como serpientes, arañas, abejas que son familiares para los amazónicos. No solo los lugareños sino también las tribus nativas de la selva tropical usan el bulbo o el alma de Jergon Sacha como antídoto para las mordeduras de serpientes. En tal situación, el bulbo enterrado en agua helada se corta lo más rápido posible y se apedrea. No solo eso, sino que los nativos también cortaron suavemente una bombilla Jergon Sacha y la colocaron en una gran cubierta de hojas de plátano y la doblaron alrededor del lugar mordido. Y después de una o dos horas debe cambiar. Incluso cada tres o cuatro horas, Jergon Sacha tiene que tomarlo por vía oral.
Este tratamiento de medicina natural es muy eficaz para que la persona infectada salve una vida si se utiliza en un período de tiempo muy corto. Debido a que no tiene un sistema moderno de refrigeración o ahorro, la invención del remedio sobrenatural Jergon Sacha es la única opción para la protección de las mordeduras de serpientes. Por eso a los amazónicos les gusta cubrir los pies con las hojas de Jergon Sacha para evitar las mordeduras de serpientes venenosas.
El Dr. Roberto es el primer hombre que tuvo éxito en el tratamiento del VIH y el SIDA utilizando la raíz de Jergon Sacha que se publicó en el periódico en la década de 1990. Aunque el rastro no se imprimió, el uso de Jergon Sacha para el VIH se hizo muy popular entre los sudamericanos.
Por lo tanto, hoy en día, Jergon Sacha se usa en una amplia gama para pacientes con VIH y SIDA. Como resultado, una gran cantidad de pacientes con VIH y SIDA que tomaron Jergon Sacha para el tratamiento del VIH se mostraron pesimistas para el virus del SIDA y regresaron a su vida diaria después de usar estas plantas emblemáticas durante seis semanas.
Por esta causa, en comparación con las últimas décadas, el apoyo constante de Jergon Sacha para el SIDA y otros virus se enfrenta a nuevas vidas personales seguras. Como resultado, este nuevo invento se ha cobrado en el mercado de Perú y Europa del Este.
Con la ayuda de la tecnología moderna, la planta de Jergon Sacha se utiliza como polvo de hierbas para diversos tratamientos como el asma, las enfermedades respiratorias y la clorosis en muchos países. El polvo de bulbo se usa generalmente para la picazón de Boeck y la forma líquida del tallo fresco se trata externamente al tratamiento de la infección. Es por eso que Rusia, Polonia y otros países importaron últimamente 1000 kg de Jergon Sacha.
Cómo tomar el tónico herbal:
Si es en forma de polvo, hay que tomar media cucharadita de polvo mezclando con agua, que es necesario tomar dos veces al día.
Para las cápsulas, debe tomar cuatro cápsulas una vez al día con agua u otros jugos.
Actividad de investigación biológica:
Aunque la demanda de Jergon Sacha está aumentando a un ritmo alarmante, no hay investigaciones clínicas publicadas sobre sus usos. Pero a partir de la investigación biológica, se encuentra que Sacha normalmente bloquea el receptor de células del VIH y lo vuelve inactivo para producir células duplicadas de virus. Como resultado, el virus no puede dar a luz nuevas copias y una vez que muere para siempre. Además, este tónico herbal se puede encontrar en forma de polvo y cápsula para el usuario local en muchos países y las plantas originales para los nativos del Amazonas. Es por eso que ahora se va a utilizar para el nuevo tratamiento a base de hierbas de Hepatitis, Influenza, Inflamaciones.
Terminando:
Finalmente, podemos decir que Jergon Sacha es una de las fuentes medicinales más destacadas de la selva tropical del Amazonas. Se considera una planta sobrenatural que salva vidas para la mordedura de serpiente y otras enfermedades graves en América del Sur. Con la investigación adecuada y la contribución suficiente para el cultivo, Jergon Sacha puede alcanzar la cima de las plantas herbales que salvan vidas en el mundo actual. De hecho, podría ser una gran fuente de ingresos para el país base. Tiene una gran demanda de mordedura de serpiente y VIH en Perú y Europa.
Origen: Perú
Ingredientes: Jergon Sacha de cosecha silvestre
Partes utilizadas: rizoma / tubérculo
Formas: Dos onzas de polvo o 60 cápsulas vegetales (550-600 mg).
Cómo utilizar:
Polvo: Tome 1/2 cucharadita de polvo seco en 8 oz. vaso de jugo o batido favorito dos veces al día.
Cápsulas: Tomar 1 cápsula 4 veces al día con agua o bebida favorita.
Referencias
https://www.backtoyourrootsherbs.com/jergon-sacha-dracontium-loretense/
Side Effects
No lo tome si está embarazada o en período de lactancia.
Información legal: La Administración de Alimentos y Medicamentos no ha evaluado estas declaraciones. Este producto no está destinado a diagnosticar, tratar, curar o prevenir ninguna enfermedad.