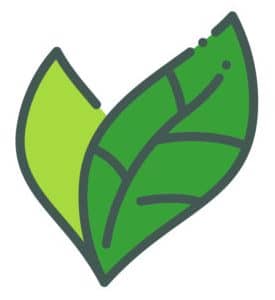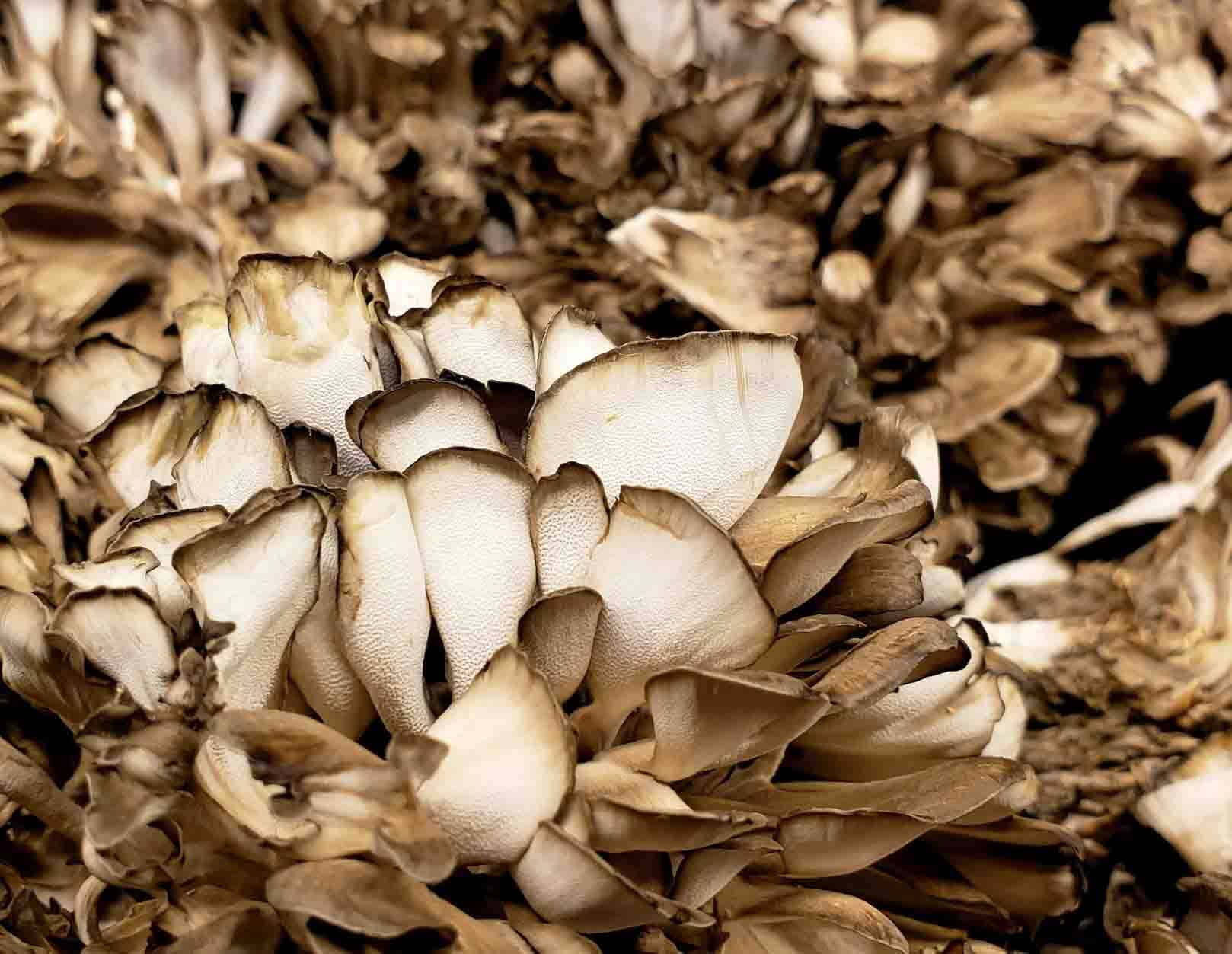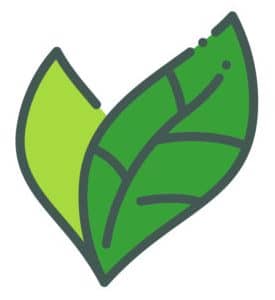 Maitake is a type of medicinal mushroom native to northeastern Japan. Compared to other mushrooms, Maitake has shown better results in preventing and treating: cancer and other health conditions. Maitake also has a positive effect on overall immunity.
Further Reading
Maitake mushrooms can help with:
Cancer
Cholesterol
Type 2 Diabetes
Polycystic Ovary Syndrome (PCOS)
Cold and flu viruses
Side effects of chemotherapy
Immune system
High or low blood pressure
Obesity
Cancer
A 2013 study indicates that Maitake D-Fraction could be useful in preventing and treating breast cancer. Researchers suggest that this mushroom can fight the growth and reproduction of cancerous cells.
Maitake mushroom has been shown to suppress tumor growth in mice. It can also increase the number of cells fighting against the tumor. This suggests that it could also be effective in managing cancer in humans when taken orally.
An earlier study found Maitake D-Fraction, which is an extract, to be efficient in killing human cancer cells. It was taken alongside a protein that also fights cancer and succeeded in increasing the protein's effectiveness.
Cholesterol
Researchers in a 2013 study found that Maitake powdered extract lowered cholesterol levels in mice. It was also shown to increase fatty acids that provide energy. Because of this, researchers theorized that eating Maitake mushroom may help keep arteries healthy.
Type 2 Diabetes
The results of a 2015 study showed that Maitake mushroom can have a positive effect on rats with type 2 diabetes. During the study, Maitake mushroom consumption had a positive effect on glucose levels of rats. This points to the mushroom's potential to treat type 2 diabetes in humans.
Polycystic Ovary Syndrome (PCOS)
A preliminary study shows promise for women with PCOS. In the study, 80 patients took either took clomiphene citrate or three tablets of a specific combination product containing Maitake mushroom powder three times daily for three cycles. The researchers found that the mushroom treatment can improve ovulation cycle rates, but does not appear to be as effective as clomiphene in women with PCOS. However, there is potential for the treatment to be used when traditional treatments fail.
Maitake mushrooms are rich in:
antioxidants
beta-glucans
vitamins B and C
copper
potassium
fiber
minerals
amino acids
The mushrooms are also:
fat-free
low-sodium
low-calorie
cholesterol-free
Potential Side Effects
Due to a lack of research, little is known about the side effects or safety of regular or long-term use of Maitake mushroom extract. However, there's some evidence that Maitake mushroom supplements may interact with certain medicines (such as blood-sugar-lowering medications and blood-thinning drugs like warfarin). Avoid taking Maitake supplements within two weeks of scheduled surgery.
It's important to keep in mind that supplements haven't been tested for safety and dietary supplements are largely unregulated. In some cases, the product may deliver doses that differ from the specified amount for each herb. In other cases, the product may be contaminated with other substances such as metals. Also, the safety of supplements in pregnant women, nursing mothers, children, and those with medical conditions or who are taking medications has not been established.
Information regarding safety and efficacy during pregnancy and lactation is lacking.
Dosage and Preparation
There is not enough scientific data to provide a recommended dose of Maitake mushroom extract. The appropriate dose for you may depend on factors including your age, gender, and medical history. Speak to your healthcare provider to get personalized advice. Some suggest 1-5 drop a day.
The active ingredients is:
Beta-D glucans
https://www.verywellfit.com/the-benefits-of-maitake-89037
https://www.drugs.com/npp/maitake.html
https://www.healthline.com/health/food-nutrition/maitake-mushroom#how-to-use
https://www.nammex.com/what-is-the-d-fraction-in-maitake-mushrooms/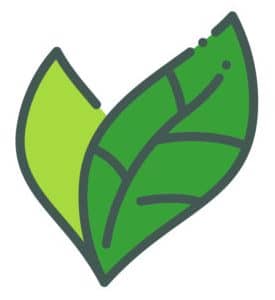 Maitake Description en Español
El maitake es un tipo de hongo medicinal originario del noreste de Japón. En comparación con otros hongos, Maitake ha mostrado mejores resultados en la prevención y el tratamiento del cáncer y otras condiciones de salud. El maitake también tiene un efecto positivo sobre la inmunidad general.
Lectura Adicional
Los hongos maitake pueden ayudar con:
Cáncer
Colesterol
Diabetes Tipo 2
Síndrome de Ovario Poliquístico (SOP)
Virus del Resfriado y la Gripe
Efectos Secundarios de la Quimioterapia
Sistema Inmune
Presión Arterial Alta o Baja
Obesidad
Cáncer
Un estudio de 2013 indica que la Fracción D de Maitake podría ser útil para prevenir y tratar el cáncer de mama. Los investigadores sugieren que este hongo puede combatir el crecimiento y la reproducción de células cancerosas.
Se ha demostrado que el hongo Maitake suprime el crecimiento tumoral en ratones. También puede aumentar la cantidad de células que luchan contra el tumor. Esto sugiere que también podría ser eficaz para controlar el cáncer en humanos cuando se toma por vía oral.
Un estudio anterior encontró que la Fracción D de Maitake, que es un extracto, es eficaz para matar las células cancerosas humanas. Se tomó junto con una proteína que también combate el cáncer y logró aumentar la efectividad de la proteína.
Colesterol
Los investigadores en un estudio de 2013 encontraron que el extracto en polvo de Maitake redujo los niveles de colesterol en ratones. También se demostró que aumenta los ácidos grasos que proporcionan energía. Debido a esto, los investigadores teorizaron que comer hongos Maitake puede ayudar a mantener las arterias saludables.
Diabetes Tipo 2
Los resultados de un estudio de 2015 mostraron que el hongo Maitake puede tener un efecto positivo en ratas con diabetes tipo 2. Durante el estudio, el consumo de hongos Maitake tuvo un efecto positivo en los niveles de glucosa de las ratas. Esto apunta al potencial del hongo para tratar la diabetes tipo 2 en humanos.
Síndrome de Ovario Poliquístico (SOP)
Un estudio preliminar se muestra prometedor para las mujeres con síndrome de ovario poliquístico. En el estudio, 80 pacientes tomaron citrato de clomifeno o tres tabletas de un producto combinado específico que contenía polvo de hongo Maitake tres veces al día durante tres ciclos. Los investigadores encontraron que el tratamiento con hongos puede mejorar las tasas del ciclo de ovulación, pero no parece ser tan efectivo como el clomifeno en mujeres con SOP. Sin embargo, existe la posibilidad de que el tratamiento se utilice cuando los tratamientos tradicionales fracasan.
Los hongos maitake son ricos en:
antioxidantes
betaglucanos
vitaminas B y C
cobre
potasio
fibra
minerales
aminoácidos
Los hongos también son:
libre de grasas
Bajo en sodio
bajo en calorías
libre de colesterol
Efectos Secundarios Potenciales
Debido a la falta de investigación, se sabe poco sobre los efectos secundarios o la seguridad del uso regular o prolongado del extracto de hongo Maitake. Sin embargo, existe alguna evidencia de que los suplementos de hongos Maitake pueden interactuar con ciertos medicamentos (como los medicamentos para reducir el azúcar en la sangre y los anticoagulantes como la warfarina). Evite tomar suplementos de Maitake dentro de las dos semanas posteriores a la cirugía programada.
Es importante tener en cuenta que no se ha probado la seguridad de los suplementos y que los suplementos dietéticos no están regulados en gran medida. En algunos casos, el producto puede entregar dosis que difieren de la cantidad especificada para cada hierba. En otros casos, el producto puede estar contaminado con otras sustancias como metales. Además, no se ha establecido la seguridad de los suplementos en mujeres embarazadas, madres lactantes, niños y personas con afecciones médicas o que estén tomando medicamentos.
Falta información sobre seguridad y eficacia durante el embarazo y la lactancia.
Dosificación y Preparación
No hay suficientes datos científicos para proporcionar una dosis recomendada de extracto de hongo Maitake. La dosis adecuada para usted puede depender de factores que incluyen su edad, sexo e historial médico. Hable con su proveedor de atención médica para obtener asesoramiento personalizado. Algunos sugieren de 1 a 5 gotas al día.
https://www.verywellfit.com/the-benefits-of-maitake-89037
https://www.drugs.com/npp/maitake.html
https://www.healthline.com/health/food-nutrition/maitake-mushroom#how-to-use
https://www.nammex.com/what-is-the-d-fraction-in-maitake-mushrooms/