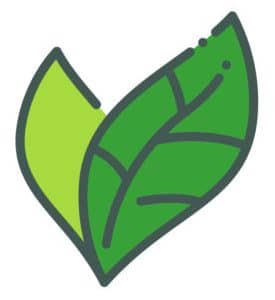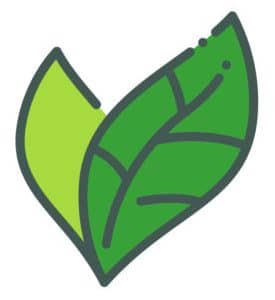 Reishi has anti-aging and anticancer properties. It's great for detoxing the body and improves cognitive activity. It lowers blood pressure and well as improves respiration. It boosts energy and immune systems. It's definitely one of the most powerful mushrooms and has been used for thousands of years. 
Further Reading
Reishi mushrooms are one of the most popular and beneficial types of fungi on the planet. These mushrooms, in particular, have been relied upon for thousands of years in the Asian region, but have recently come to the attention of the wider world.
Anti-aging Properties
Reishi mushrooms have been highly praised in herbal medicine for thousands of years for their effects on longevity. Modern studies have positively linked reishi mushrooms to certain lifespan expansion, namely due to the impressive polysaccharide content of these fungi. This is accomplished by boosting the health of the immune system and preventing certain abnormal blood vessel formation. Furthermore, certain antioxidant properties of other organic compounds in reishi mushrooms neutralize free radicals, which can cause chronic diseases and premature aging.
Anti-cancer Potential
Most people consume reishi mushrooms due to their anti-cancer properties. According to Xingzhong Jin, Julieta Ruiz Beguerie, Daniel Man‐yuen Sze et al's report on reishi mushrooms published in the Cochrane Database of Systematic Reviews, the triterpenoids found in this type of fungus can reduce the metastasis of cancerous cells and slow the progression of tumor growth. Furthermore, a second study found that the active ingredients of reishi mushroom extract can seek out and neutralize cancerous cells within the body.
Detoxification of Body
Our liver is a delicate and essential organ, so decreasing the level of toxins in it is a huge goal for humans. Studies have linked reishi mushroom extracts to faster regeneration of healthy liver cells and a release of free radicals that have built up in the organ, thereby promoting overall health and wellness.
Improved Cognitive Activity
Neurological diseases are the most painful and unsolvable mysteries and for cognitive disorders like Alzheimer's or Huntington's disease, there is no proven cure. However, research has shown that the extracts of reishi mushrooms can stimulate cognitive activity and display certain neuroprotective effects, particularly in the stimulation of nerve growth factor, which is a key part of a healthy cognitive function.
Anti-inflammatory Properties
One of the most important side effects of reishi mushroom extracts is their anti-inflammatory capacity. This is partially why it can help with cognitive disorders, by increasing the amount of blood flow to the brain. For people suffering from arthritis or gout, reishi extracts can be very helpful. Reishi mushrooms have also been relied on for relieving headaches and healing injuries.
Healthy Respiration
For those suffering from asthma, bronchitis, or other chronic respiratory conditions, reishi mushroom extract can have a strong effect on reducing irritation and eliminating the allergic reactions from the body. By preventing the release of histamine from mast cells in the body, reishi mushrooms prevent allergic reactions, from mild skin irritation to potentially life-threatening anaphylaxis.
Lowered Blood Pressure
Hypertension is one of the most common and pervasive problems in the world today, and cardiovascular diseases remain the major killer in our society. Reishi mushrooms have been proven to improve the efficiency of blood flow to the heart and lower blood pressure; they also reduce the amount of oxygen consumed by the heart, which means that there is more oxygenation for the rest of the body and organ systems. Furthermore, certain elements of this mushroom extract can reduce the level of LDL (bad) cholesterol in your system, further protecting you from strokes and heart attacks.
Immune System Aid
Reishi mushrooms contain beta-glucans, one of the most effective and powerful immune system boosters that we know of. By increasing the number of beta-glucans in your body, you can protect yourself against a vast range of potential diseases and reduce the signs of aging. Some experts believe that it is this high glucan content that linked it historically with immortality and vitality.
Boosted Energy
In addition to immortality, traditional medicine also suggested reishi for energy-boosting. As we age, our energy levels do tend to drop, but adding a spirit in our golden years with the help of this mushroom would be wonderful.
Side Effects
As anything with so many good qualities, there is inevitably a flip side. Extended use of reishi mushrooms (for 1-2 months) has been connected with some side effects. Some of them include:
Headaches
Dizziness
Nosebleeds
https://www.organicfacts.net/health-benefits/other/reishi-mushrooms.html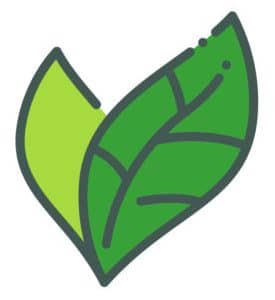 Reishi Description en Español
Reishi tiene propiedades anti-envejecimiento y anti-cancerígenas. Es excelente para desintoxicar el cuerpo y mejora la actividad cognitiva. Reduce la presión arterial y mejora la respiración. Estimula la energía y el sistema inmunológico. Definitivamente es uno de los hongos más poderosos y se ha utilizado durante miles de años.
Lectura Adicional
Los hongos reishi son uno de los tipos de hongos más populares y beneficiosos del planeta. Estos hongos, en particular, se han utilizado durante miles de años en la región asiática, pero recientemente han llamado la atención del mundo en general.
Propiedades anti-envejecimiento
Los hongos reishi han sido muy elogiados en la medicina herbal durante miles de años por sus efectos sobre la longevidad. Los estudios modernos han relacionado positivamente los hongos reishi con cierta expansión de la vida útil, principalmente debido al impresionante contenido de polisacáridos de estos hongos. Esto se logra mejorando la salud del sistema inmunológico y previniendo la formación anormal de vasos sanguíneos. Además, determinadas propiedades antioxidantes de otros compuestos orgánicos de los hongos reishi neutralizan los radicales libres, que pueden provocar enfermedades crónicas y envejecimiento prematuro.
Potencial contra el cáncer
La mayoría de las personas consumen hongos reishi debido a sus propiedades anticancerígenas. Según el informe de Xingzhong Jin, Julieta Ruiz Beguerie, Daniel Man ‐ yuen Sze et al sobre los hongos reishi publicado en la base de datos Cochrane de revisiones sistemáticas, los triterpenoides que se encuentran en este tipo de hongo pueden reducir la metástasis de las células cancerosas y ralentizar la progresión del tumor crecimiento. Además, un segundo estudio encontró que los ingredientes activos del extracto de hongo reishi pueden buscar y neutralizar las células cancerosas dentro del cuerpo.
Desintoxicación del cuerpo
Nuestro hígado es un órgano delicado y esencial, por lo que disminuir el nivel de toxinas en él es un gran objetivo para los humanos. Los estudios han relacionado los extractos de hongos reishi con una regeneración más rápida de las células hepáticas sanas y la liberación de radicales libres que se han acumulado en el órgano, lo que promueve la salud y el bienestar en general.
Actividad cognitiva mejorada
Las enfermedades neurológicas son los misterios más dolorosos e irresolubles y para los trastornos cognitivos como el Alzheimer o la enfermedad de Huntington, no existe una cura comprobada. Sin embargo, la investigación ha demostrado que los extractos de hongos reishi pueden estimular la actividad cognitiva y mostrar ciertos efectos neuroprotectores, particularmente en la estimulación del factor de crecimiento nervioso, que es una parte clave de una función cognitiva saludable.
Propiedades anti-inflamatorias
Uno de los efectos secundarios más importantes de los extractos de hongos reishi es su capacidad antiinflamatoria. En parte, esta es la razón por la que puede ayudar con los trastornos cognitivos, al aumentar la cantidad de flujo sanguíneo al cerebro. Para las personas que padecen artritis o gota, los extractos de reishi pueden ser muy útiles. También se ha confiado en los hongos reishi para aliviar los dolores de cabeza y curar lesiones.
Respiración Saludable
Para quienes padecen asma, bronquitis u otras afecciones respiratorias crónicas, el extracto de hongo reishi puede tener un fuerte efecto en la reducción de la irritación y la eliminación de las reacciones alérgicas del cuerpo. Al prevenir la liberación de histamina de los mastocitos en el cuerpo, los hongos reishi previenen reacciones alérgicas, desde una leve irritación de la piel hasta una anafilaxia potencialmente mortal.
Presión Arterial Baja
Como todo lo que tiene tantas buenas cualidades, es inevitable que tenga un lado negativo. El uso prolongado de hongos reishi (durante 1-2 meses) se ha relacionado con algunos efectos secundarios. Algunos de ellos incluyen:
Dolores de cabeza
mareos
Hemorragias nasales
Boca seca
https://www.organicfacts.net/health-benefits/other/reishi-mushrooms.html