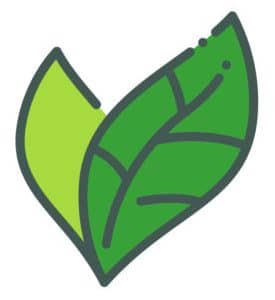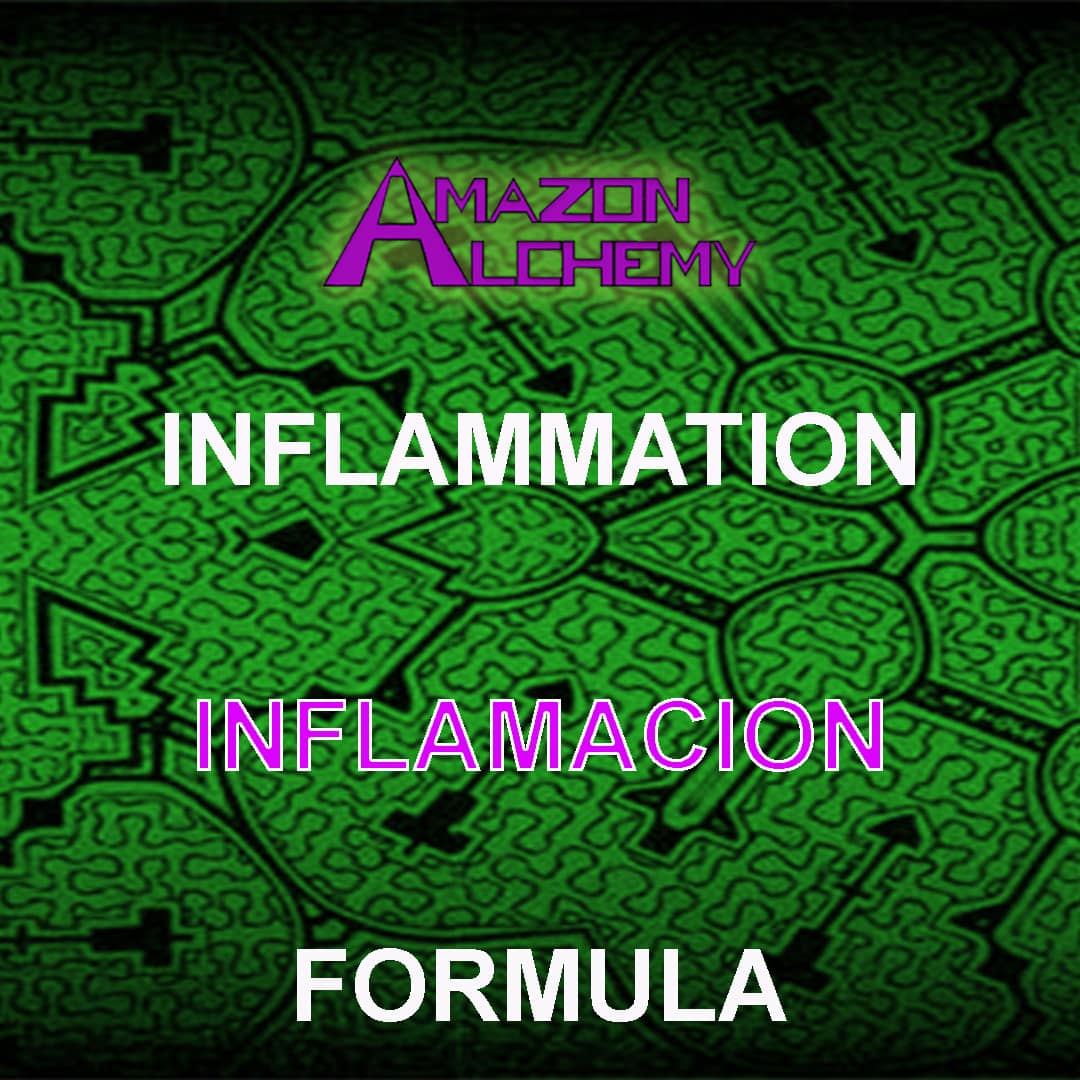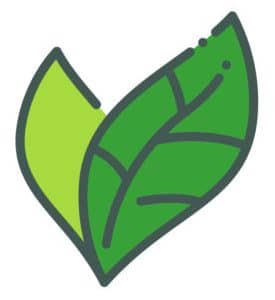 Further Reading
Inflammation is a process by which your body's white blood cells and the things they make protect you from infection from outside invaders, such as bacteria and viruses.
In broad terms, inflammation is the body's immune system's response to a stimulus. This can be in response to common injuries such as burning your finger, or falling off of a bicycle, after which you feel the affected area become red, warm, and puffy- this is a localized response to injury, characterized by 'increased blood flow, capillary dilation, leucocyte infiltration, and production of chemical mediators. In short, an inflammatory response means the innate (non-specific) immune system is 'fighting against something that may turn out to be harmful.
It turns out that while inflammation is often cast in a negative light, it's actually essential in small amounts for immune-surveillance and host defense. In true 'Goldilocks' form, too little and too much inflammation both pose problems; in fact, most chronic diseases are thought to be rooted in low-grade inflammation that persists over time. This inflammation may go unnoticed by the host (you!) until overt pathologies arise, which include, but are not limited to, diabetes, cardiovascular disease, nonalcoholic fatty liver disease, obesity, autoimmune disorders, inflammatory bowel disease, and even clinical depression. This concept is called 'The inflammation theory of disease,' in which inflammation is the common underlying factor among the leading causes of death.
But in some diseases, like arthritis, your body's defense system (your immune system) triggers inflammation when there are no invaders to fight off. In these autoimmune diseases, your immune system acts as if regular tissues are infected or somehow unusual, causing damage.
Inflammation can be either short-lived (acute) or long-lasting (chronic). Acute inflammation goes away within hours or days. Chronic inflammation can last months or years, even after the first trigger is gone. Conditions linked to chronic inflammation include:
Some types of arthritis are the result of inflammation, such as:
Other painful conditions of the joints and musculoskeletal system that may not be related to inflammation include osteoarthritis, fibromyalgia, muscular low back pain, and muscular neck pain.
Symptoms of inflammation include:
Redness
A swollen joint that may be warm to the touch
A joint that doesn't work as well as it should
Often, you'll have only a few of these symptoms.
Inflammation may also cause flu-like symptoms including:
Fatigue/loss of energy
Loss of appetite
Muscle stiffness
When inflammation happens, chemicals from your body's white blood cells enter your blood or tissues to protect your body from invaders. This raises the blood flow to the area of injury or infection. It can cause redness and warmth. Some of the chemicals cause fluid to leak into your tissues, resulting in swelling. This protective process may trigger nerves and cause pain.
Higher numbers of white blood cells and the things they make inside your joints cause irritation, swelling of the joint lining, and loss of cartilage (cushions at the end of bones) over time.
Your doctor will ask about your medical history and do a physical exam, focusing on:
The pattern of painful joints and whether there are signs of inflammation
Whether your joints are stiff in the morning
Any other symptoms
They'll also look at the results of X-rays and blood tests for biomarkers such as:
C-reactive protein (CRP)
Erythrocyte sedimentation rate (ESR)
Can Inflammation Affect Internal Organs?
Inflammation can affect your organs as part of an autoimmune disorder. The symptoms depend on which organs are affected. For example:
Inflammation of your heart (myocarditis) may cause shortness of breath or fluid buildup.
Inflammation of the small tubes that take air to your lungs may cause shortness of breath.
Inflammation of your kidneys (nephritis) may cause high blood pressure or kidney failure.
You might not have pain with an inflammatory disease, because many organs don't have many pain-sensitive nerves.
Inflammation Treatment
Treatment for inflammatory diseases may include medications, rest, exercise, and surgery to correct joint damage. Your treatment plan will depend on several things, including your type of disease, your age, the medications you're taking, your overall health, and how severe the symptoms are.
The goals of treatment are to:
Correct, control, or slow down the disease process
Avoid or change activities that aggravate pain
Ease pain through pain medications and anti-inflammatory drugs
Keep joint movement and muscle strength through physical therapy
Lower stress on joints by using braces, splints, or canes as needed
Medications
Many drugs can ease pain, swelling and inflammation. They may also prevent or slow inflammatory disease. Doctors often prescribe more than one. The medications include:
Corticosteroids (such as prednisone)
Antimalarial medications (such as hydroxychloroquine)
Other medicines known as disease-modifying antirheumatic drugs (DMARDs), including azathioprine, cyclophosphamide, leflunomide, methotrexate, and sulfasalazine
Biologic drugs such as abatacept, adalimumab, certolizumab, etanercept, infliximab, golimumab, rituximab, and tocilizumab
Some of these are also used to treat conditions such as cancer or inflammatory bowel disease, or to prevent organ rejection after a transplant. But when "chemotherapy" types of medications (such as methotrexate or cyclophosphamide) are used to treat inflammatory diseases, they tend to have lower doses and less risk of side effects than when they're prescribed for cancer treatment.
Some ways to ease long-term inflammation include:
Surgery
You may need surgery if inflammation has severely damaged your joints. Common procedures include:
Arthroscopy. Your doctor makes a few small cuts around the affected joint. They insert thin instruments to fix tears, repair damaged tissue, or take out bits of cartilage or bone.
Osteotomy. Your doctor takes out part of the bone near a damaged joint.
Synovectomy. All or part of the lining of the joint (called the synovium) is removed if it's inflamed or has grown too much.
Arthrodesis. Pins or plates can permanently fuse bones together.
Joint replacement. Your doctor replaces a damaged joint with an artificial one made of metal, plastic, or ceramic.
Anti-Inflammatory Diet
The things you eat and drink can also play a role in inflammation. For an anti-inflammatory diet, include foods like:
Olive oil
Leafy green vegetables (spinach, collards)
Nuts (almonds, walnuts)
Fruits (berries, oranges)
These things can trigger inflammation, so avoid them as much as you can:
Refined carbohydrates (white bread)
Fried foods (French fries)
Sugary drinks (soda)
Red and processed meats (beef, hot dogs)
Margarine, shortening, and lard
Our Inflammation Formula includes Una De Gato, Chuchuhuasi, Ginger, Huacaputana and Sarsaparilla.
Una De Gato treats arthritis, repairs DNA and is an anti-inflammatory.
Chuchuhuasi contains several chemicals called triterpenes that have shown anti-inflammatory effects in laboratory studies. One specific chemical found in chuchuhuasi has been shown to reduce joint inflammation in an animal model of rheumatoid arthritis
Ginger helps resolve osteoarthritis which is a degeneration of the joints in the body, leading to symptoms such as joint pain and stiffness.
One literature review found that people who used ginger to treat their OA saw significant reductions in pain and disability.
Huacaputana is used for arthritis, rheumatism and wounds.
Sarsaparilla contains a wealth of plant chemicals thought to have a beneficial effect on the human body. Chemicals known as saponins might help reduce joint pain and skin itching, and also kill bacteria. Other chemicals may be helpful in reducing inflammation and protecting the liver from damage.
These 5 superfoods make a fascinating formula to deal with inflammation.
https://www.webmd.com/arthritis/about-inflammation
https://nutrition.org/inflammation-what-is-it-and-how-can-my-diet-and-behavior-affect-it/
https://www.thecookingacademy.co.uk/10-foods-than-can-cause-inflammation-in-the-body-and-10-that-fight-it
https://draxe.com/nutrition/cats-claw/
https://www.consumerlab.com/answers/chuchuhuasi-for-inflammation-and-back-pain/chuchuhuasi/
https://www.healthline.com/nutrition/11-proven-benefits-of-ginger#4.-Can-help-with-osteoarthritis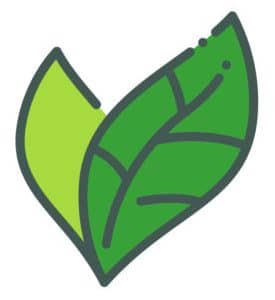 The Inflammation Formula Description en Español
Lectura Adicional
La inflamación es un proceso mediante el cual los glóbulos blancos de su cuerpo y las cosas que producen lo protegen de las infecciones de invasores externos, como bacterias y virus.
En términos generales, la inflamación es la respuesta del sistema inmunológico del cuerpo a un estímulo. Esto puede ser en respuesta a lesiones comunes como quemarse el dedo o caerse de una bicicleta, después de lo cual siente que el área afectada se enrojece, se calienta e hincha; esta es una respuesta localizada a una lesión, caracterizada por un aumento del flujo sanguíneo , dilatación capilar, infiltración de leucocitos y producción de mediadores químicos. En resumen, una respuesta inflamatoria significa que el sistema inmunológico innato (no específico) está "luchando contra algo que puede resultar dañino".
Resulta que, si bien la inflamación a menudo se proyecta de manera negativa, en realidad es esencial en pequeñas cantidades para la vigilancia inmunológica y la defensa del huésped. En la verdadera forma de "Ricitos de oro", muy poca o demasiada inflamación plantean problemas; de hecho, se cree que la mayoría de las enfermedades crónicas tienen su origen en una inflamación de bajo grado que persiste con el tiempo. Esta inflamación puede pasar desapercibida para el huésped (¡usted!) Hasta que surjan patologías evidentes, que incluyen, entre otras, diabetes, enfermedad cardiovascular, enfermedad del hígado graso no alcohólico, obesidad, trastornos autoinmunes, enfermedad inflamatoria intestinal e incluso depresión clínica. Este concepto se llama "La teoría de la inflamación de la enfermedad", en la que la inflamación es el factor subyacente común entre las principales causas de muerte.
Pero en algunas enfermedades, como la artritis, el sistema de defensa de su cuerpo (su sistema inmunológico) desencadena la inflamación cuando no hay invasores para combatir. En estas enfermedades autoinmunes, su sistema inmunológico actúa como si los tejidos normales estuvieran infectados o de alguna manera inusuales, causando daño.
La inflamación puede ser de corta duración (aguda) o de larga duración (crónica). La inflamación aguda desaparece en horas o días. La inflamación crónica puede durar meses o años, incluso después de que desaparezca el primer desencadenante. Las condiciones relacionadas con la inflamación crónica incluyen:
Cáncer
Enfermedad del corazón
Diabetes
Asma
Enfermedad de Alzheimer
Algunos tipos de artritis son el resultado de una inflamación, como:
Artritis Reumatoide 
Artritis psoriásica 
Artritis de Gota 
Otras afecciones dolorosas de las articulaciones y el sistema musculoesquelético que pueden no estar relacionadas con la inflamación incluyen osteoartritis, fibromialgia, lumbalgia y dolor de cuello muscular. Los síntomas de inflamación incluyen:
Enrojecimiento 
Una articulación inflamada que puede estar caliente al tacto. 
Dolor en las articulaciones 
Rigidez articular 
Una articulación que no funciona tan bien como debería 
A menudo, tendrá solo algunos de estos síntomas.
La inflamación también puede causar síntomas similares a los de la gripe, que incluyen:
Fiebre
Escalofríos
Fatiga / pérdida de energía
Dolores de cabeza
Pérdida de apetito
Rigidez muscular
Cuando ocurre una inflamación, los químicos de los glóbulos blancos de su cuerpo ingresan a su sangre o tejidos para proteger su cuerpo de los invasores. Esto aumenta el flujo sanguíneo al área de la lesión o infección. Puede causar enrojecimiento y calor. Algunos de los productos químicos hacen que el líquido se filtre a los tejidos, lo que provoca hinchazón. Este proceso protector puede desencadenar nervios y causar dolor.
Un mayor número de glóbulos blancos y las cosas que producen dentro de las articulaciones causan irritación, hinchazón del revestimiento de las articulaciones y pérdida de cartílago (almohadillas al final de los huesos) con el tiempo.
Su médico le preguntará acerca de su historial médico y le realizará un examen físico, centrándose en:
El patrón de dolor en las articulaciones y si hay signos de inflamación.
Si sus articulaciones están rígidas por la mañana
Cualquier otro síntoma
También observarán los resultados de las radiografías y los análisis de sangre en busca de biomarcadores como:
Proteína C reactiva (PCR)
Velocidad de sedimentación globular (VSG)
¿Puede la inflamación afectar los órganos internos?
La inflamación puede afectar sus órganos como parte de un trastorno autoinmune. Los síntomas dependen de los órganos afectados. Por ejemplo:
La inflamación de su corazón (miocarditis) puede causar dificultad para respirar o acumulación de líquido.
La inflamación de los pequeños conductos que llevan aire a los pulmones puede causarle falta de aire.
La inflamación de los riñones (nefritis) puede causar presión arterial alta o insuficiencia renal.
Es posible que no sienta dolor con una enfermedad inflamatoria, porque muchos órganos no tienen muchos nervios sensibles al dolor.
Tratamiento de la inflamación
El tratamiento de las enfermedades inflamatorias puede incluir medicamentos, reposo, ejercicio y cirugía para corregir el daño articular. Su plan de tratamiento dependerá de varias cosas, incluido su tipo de enfermedad, su edad, los medicamentos que está tomando, su salud en general y la gravedad de los síntomas.
Los objetivos del tratamiento son:
Corregir, controlar o ralentizar el proceso de la enfermedad
Evite o cambie las actividades que agravan el dolor
Alivie el dolor con analgésicos y antiinflamatorios
Mantener el movimiento de las articulaciones y la fuerza muscular a través de la fisioterapia.
Reducir la tensión en las articulaciones mediante el uso de aparatos ortopédicos, férulas o bastones según sea necesario
Medicamentos
Muchos medicamentos pueden aliviar el dolor, la hinchazón y la inflamación. También pueden prevenir o retrasar la enfermedad inflamatoria. Los médicos suelen recetar más de uno. Los medicamentos incluyen:
Medicamentos antiinflamatorios no esteroides (AINE, como aspirina, ibuprofeno o naproxeno)
Corticosteroides (como prednisona)
Medicamentos antipalúdicos (como hidroxicloroquina)
Otros medicamentos conocidos como fármacos antirreumáticos modificadores de la enfermedad (FARME), que incluyen azatioprina, ciclofosfamida, leflunomida, metotrexato y sulfasalazina.
Medicamentos biológicos como abatacept, adalimumab, certolizumab, etanercept, infliximab, golimumab, rituximab y tocilizumab
Algunos de estos también se usan para tratar afecciones como el cáncer o la enfermedad inflamatoria intestinal, o para prevenir el rechazo de órganos después de un trasplante. Pero cuando se usan tipos de medicamentos de "quimioterapia" (como metotrexato o ciclofosfamida) para tratar enfermedades inflamatorias, tienden a tener dosis más bajas y menos riesgo de efectos secundarios que cuando se recetan para el tratamiento del cáncer.
Algunas formas de aliviar la inflamación a largo plazo incluyen:
Dejar de fumar.
Limite la cantidad de alcohol que bebe.
Mantenga un peso saludable.
Manejar el estrés.
Realice actividad física con regularidad.
Pruebe suplementos como ácidos grasos omega-3, corteza de sauce blanco, curcumina, té verde o capsaicina. El magnesio y las vitaminas B6, C, D y E t ambién tienen algunos efectos antiinflamatorios. Hable con su médico antes de comenzar con cualquier suplemento.
Cirugía
Es posible que necesite cirugía si la inflamación ha dañado gravemente sus articulaciones. Los procedimientos comunes incluyen:
Artroscopia. Su médico hace unos pequeños cortes alrededor de la articulación afectada. Insertan instrumentos delgados para reparar desgarros, reparar tejido dañado o extraer trozos de cartílago o hueso.
Osteotomía. Su médico extrae parte del hueso cerca de una articulación dañada.
Sinovectomía. Se extrae todo o parte del revestimiento de la articulación (llamado sinovio) si está inflamado o ha crecido demasiado.
Artrodesis. Los alfileres o las placas pueden fusionar los huesos de forma permanente.
Reemplazo de la articulación. Su médico reemplaza una articulación dañada por una artificial hecha de metal, plástico o cerámica.
Dieta antiinflamatoria
Las cosas que come y bebe también pueden influir en la inflamación. Para una dieta antiinflamatoria, incluya alimentos como:
Tomates
Aceite de oliva
Vegetales de hoja verde (espinacas, coles)
Frutos secos (almendras, nueces)
Pescado graso (salmón, atún, sardinas)
Frutas (bayas, naranjas)
Estas cosas pueden desencadenar inflamación, así que evítelas tanto como pueda:
Carbohidratos refinados (pan blanco)
Alimentos fritos (papas fritas)
Bebidas azucaradas (gaseosas)
Carnes rojas y procesadas (ternera, salchichas)
Margarina, manteca vegetal y manteca de cerdo
Nuestra Fórmula de Inflamación incluye Una De Gato, Chuchuhuasi, Ginger, Huacaputana y Zarzaparrilla.
Una De Gato trata la artritis, repara el ADN y es un antiinflamatorio.
Chuchuhuasi contiene varios químicos llamados triterpenos que han mostrado efectos antiinflamatorios en estudios de laboratorio. Se ha demostrado que una sustancia química específica que se encuentra en el chuchuhuasi reduce la inflamación de las articulaciones en un modelo animal de artritis reumatoide.
El jengibre ayuda a resolver la osteoartritis, que es una degeneración de las articulaciones del cuerpo, lo que provoca síntomas como dolor y rigidez en las articulaciones.
Una revisión de la literatura encontró que las personas que usaban jengibre para tratar su OA vieron reducciones significativas en el dolor y la discapacidad.
Huacaputana se usa para artritis, reumatismo y heridas.
La zarzaparrilla contiene una gran cantidad de sustancias químicas vegetales que se cree que tienen un efecto beneficioso en el cuerpo humano. Los productos químicos conocidos como saponinas pueden ayudar a reducir el dolor en las articulaciones y la picazón de la piel, y también a matar las bacterias. Otros productos químicos pueden ser útiles para reducir la inflamación y proteger el hígado de daños.
Estos 5 superalimentos son una fórmula fascinante para combatir la inflamación.
https://www.webmd.com/arthritis/about-inflammation
https://nutrition.org/inflammation-what-is-it-and-how-can-my-diet-and-behavior-affect-it/
https://www.thecookingacademy.co.uk/10-foods-than-can-cause-inflammation-in-the-body-and-10-that-fight-it
https://draxe.com/nutrition/cats-claw/
https://www.consumerlab.com/answers/chuchuhuasi-for-inflammation-and-back-pain/chuchuhuasi/
https://www.healthline.com/nutrition/11-proven-benefits-of-ginger#4.-Can-help-with-osteoarthritis
https://www.rain-tree.com/campsiandra.htm